---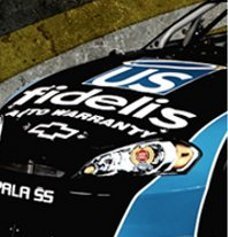 Judith, of Kissimmee, Fla., is one of thousands of consumers who purchased an extended auto warranty from US Fidelis, which has declared bankruptcy and has ceased operations. It has left Judith, and others like her, high and dry.
"I purchased an extended warranty with US Fidelis and now that company has been shut down by the Attorney General in Missouri," Judith told ConsumerAffairs.com. "I paid over $2400.00 and the last payment was made a couple of months ago. The lady took my payment over the phone even though I just found out they have been shut down and the two owners have been indicted. What can I do? I lost my job and struggled to get these payments made which I paid off and now I have no warranty. How can I get my money back?"
A year ago, Missouri Attorney General Chris Koster asked the federal bankruptcy court to order the appointment of an independent trustee over the US Fidelis bankruptcy proceedings, with the goal of protecting assets for the company's customers.
Koster also urged the need for a top-to-bottom, scrupulous financial examination of the company, citing concerns regarding explicit business practices intended to defraud consumers. At the time, Koster made clear that the filing of the US Fidelis bankruptcy does not end the state's interest in protecting policyholders of the company. Judith should contact Koster's office to learn the status of those efforts.
Illegal pitch
Beware of companies that call you on the phone and promise they can lower the interest on your credit cards. In nearly every case, it's an empty promise.
"I was told they could lower my interest rates on all my cards to as low as 1.24 – 6.9 percent fixed rate for the life of the cards," said Lucy of Weirsdale, Fla. "They couldn't guarantee an exact percentage but it would fall in that range."
Lucy said the telemarketer told her a new law that had just passed that allowed companies like Consumer Credit Group to help Americans get out of debt faster. She was also told it was a one-time deal and they would go to the next consumer if she didn't take the deal the same day.
That, of course, is untrue. There is no such law and the pressure tactic of saying she had to act immediately should have told her it was not on the up and up, but she said she was caught off guard and agreed to pay an advance fee of $795.
"Boy do I feel like a big dummy," Lucy said. "I'm a single mother struggling to make ends meet but am veru proud of paying all my creditors on a timely manner, and then to get taken for a ride like this."
While the "law" Lucy said the telemarketer mentioned does not exist, there is a law that bans telemarketers from collecting an advance fee to help consumers with credit and debt problems before actually providing the service. Lucy might have a chance of getting her money back if she complains to Florida Attorney General Pam Bondi's office.
Not covered
Computer problems are aggravating, especially if you think they are covered by a warranty and they aren't.
About two weeks ago, when shutting down my computer, it said there were updates to install. It took forever for them to install and when I turned it on in the morning, it stayed on the blue Microsoft page" Cleo, of Clearlake, Calif., told ConsumerAffairs.com. "Since under warranty I took it to the Best Buy in Sacramento, where they said the system needed to be restored. "I said to go ahead and restore it as it was still under warranty. When I went to pick it up I was told there was a $200 charge. I asked why, since it was still under warranty? He said that only is for hard drives etc. "I was not informed of a charge or told the warranty does not cover restoring."
Cleo may be annoyed, but it is really up to the consumer to know what the warranty does, and does not cover. A manufacturers warranty typically covers parts and labor. It would have been nice, however, if Best Buy had informed Cleo ahead of time what the charge would be for restoring her system.