---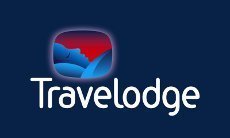 Keith, of Salt Lake City, Utah, thinks he's getting a runaround from a motel chain or his credit card company, or both.
"I stayed at the Travelodge in Macclenny Fla., Keith told ConsumerAffairs.com. "The first week I paid cash but the next week I paid on my credit card. "Upon leaving I checked my credit card and they had overcharged me $446."
Keith said the motel manager said it wasn't his fault, that the mistake was made by his credit card company.
"I managed to get $178 reversed but for the rest my credit card company said I need a reversal form from the manager," Keith said. "As yet they still are holding $268 of mine.
Keith says a week has gone by with no satisfaction from either party. Based on complaints we've received about other billing mistakes involving credit cards, getting it straightened out can be a lengthy process. It seems no one wants to return your money, once they have it.
Missed that recall
Some dishwashers, it turns out, can be fire hazards.
"The heating element in our GE Profile dishwasher overheated, even though the previous cycle had ended," said Stephanie, of Cicero, N.Y. "Plastic lids, dishwasher rack and bottom spray arm were burned and melted. This dishwasher was installed October 2007 during construction."
That could explain it. Some GE Profile dishwashers were recalled in 2007 because of a potential fire hazard.
Keep the box
Carol, of Detroit, Mich., says she bought an MP3 player at Target at the end of May and enjoyed it – for a little over a month, when it suddenly stopped workng.
"I took it back to the store that it was purchased from and they refused to take it back because it was not in the box that it came in," Carol told ConsumerAffairs.com. "But since I had no intentions of returning it I didn't keep the box. I had my receipt and asked for the store manager he was horrible I will never shop there again.
Target has a reputation for having strict return policies and sticking to them. While no one likes to keep boxes and packing material around, it's a good idea to do so, at least for a couple of months.
Not falling for the scam
Jessica, of Rancho Cucamonga, Calif., is just one of the latest consumers to be targeted with the so-called "government grant scam." She received a call from a woman named "Tracy" who said she was from the U.S. Grants Department. By the way, there is no such department.
"She informed me that I had been chosen to receive $7,000 of grant money because I have no criminal record, filed bankruptcy, and pay my bills," Jessica said. "She provided me an approval number of and telephone number that I should call to get more information. I called; a lady answer the call and she kind of sounded the same as Tracy."
Jessica was told to wire $215 to the U.S. Grants Department.
"I asked her why am I paying out of my pocket if I won $7000; why wouldn't they take it out the amount there giving me?" Jessica said.
Jessica hung up but then contacted us, just to make sure it was really a scam. It is, and she is only one of many potential victims it has targeted.
"How is the government giving away money when they don't have it?" she asked.
Good question. But then, it's never stopped them before.