---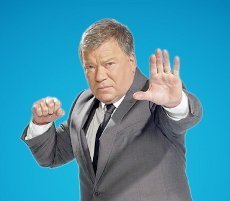 M., of Locust Grove. Ga., is a mother and college student and was looking for an inexpensive hotel when she logged onto Priceline.com.
"I submitted a bid as I have done in the past but this time for a 3.5 star hotel," she told ConsumerAffairs.com. "I deliberately did not choose a resort because I knew I could not afford the fees this time."
But when her bid came back, she said it was a resort, with a $10 fee to park, $10 for Internet and an $8 resort fee.
"I was told that because the terms say they could book me at a resort, there was nothing they could do," she said.
It's good to remember that there can be other costs to staying in a hotel besides the daily rate. If you don't want to run the risk of landing in a hotel with a lot of extra fees, you are probably better off booking directly with the hotel.
Slow Down
When you arrive at the car rental desk make sure you take your time and aren't rushed into signing anything. After all, you are signing a contract.
"I rented a car from Avis for nine days through Hotwire.com and paid for the car with my debit card," said Catlyn of Lake Lure, N.C. "When I arrived at the counter, I specifically told the clerk that I did not want any insurance coverage. However, he put it on the bill and because there is a line that says 'initial accept or decline optional coverages as shown above' I thought I was declining the coverage."
It's an easy mistake to make because, in fact, most contracts have you initial that you are declining the coverage. Yes, they should have explained it more carefully, but it's up to the consumer to make sure she understands what she's signing.
Planned obsolescence?
Lisa, of Fort Worth, Texas, says she bought a new front loading LG Trom in January 2007 from Home Depot. She said it replaced a Maytag washer that lasted 16 year, so she had pretty high expectations for this new appliance that cost $1,300.
"A couple of months ago it began making a terrible sound during the spin cycle," Lisa told ConsumerAffairs.com. "I called the repairman, who said it would cost $800 to fix it. The bearing and rollers and tub shaft were going out. His statement was 'they are designed to fail between 3 and 5 years.'"
This is not the first comment that we have heard about expensive washing machines and flat screen TVs. It would be interesting to hear directly from some of the folks who repair these appliances.
We're done here
Lots of consumers have complained over the years about unauthorized charges on their credit cards by Columbia House. But believe it or not, some consumers actually have ordered the products because they wanted them. But that doesn't mean their transaction was trouble free, or ended when they thought it would.
"I fulfilled my purchase agreement and they still charged me for it, saying that I didn't," said Kimberly, of Rochelle Park, N.J. "My account even said: 'you have fulfilled your purchase agreement.'"
The fact that Kimberly has a statement that says she has fulfilled her purchase agreement should clear up the problem – if she can find someone in authority at the company to speak to.