---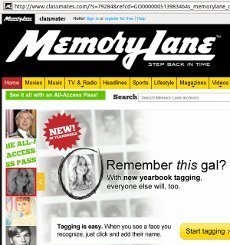 Classmates.com has changed its name to Memory Lane, but it's still generating complaints from consumers who say they try to cancel during their "free trial" period, but somehow don't seem to be able to.
"Tried to cancel and it wouldn't take my password so I clicked on forgot password and it says I will get an e-mail with link to change password but they never send it," Patricia, of Bronson, Kan. told ConsumerAffairs.com. "Now they have charged my account $39 because they wouldn't let me on to cancel plus the account wasn't due until July 12 and they already ran it through."
Companies that have auto renewal, and that offer a free trial period before a monthly charge begins, should make it easier for consumers to get in touch with them, Of course, they might lose business that way.
Some things you shouldn't scrimp on
Aquilla, of Cottage Grove, Minn., writes in to say be careful what you stick in your ear, even if you think it's designed to go there.
"On July 8 my husband used the Family Dollar Q-tips that he purchased and the cotton ball popped off and it got stuck in his ear," Aquilla said. "We were in disbelief! He even tried to see how simple it would be to pull one off and it came right off when he pulled the end of the cotton ball. He was up all night trying to get the cotton ball out of his ear;He could not get it out! He had horrible pain in his ear and could not bear the pain any longer and he eventually paid a visit to the Emergency Room.
Aquilla said doctors at the emergency room had to surgically remove the cotton ball. It might be fine to spend just a dollar for some items. Cotton swabs that go in your ear might not be one of them.
More hot coffee
Roger, of Elbert, Colo., is the latest reader to write in reporting a burning problem with his Cuisinart coffee maker.
"I too have purchased a Cuisinart DCC-1200 coffee maker," Roger told ConsumerAffairs.com. "It worked great for the first nine months. Last night I brewed a pot of coffee and luckily was sitting in the living room where I could hear the coffee pot making very loud gurgling and popping noises. Went into kitchen to check out the unusual noises and found the coffee maker smoking from the bottom. Having read on this website the exact problem occurring repeatedly Cuisinart has a real problem and a huge potential liability."
Given the reports like Roger, we would be surprised if the Consumer Product Safety Commission (CPSC) isn't already looking into this. Just to make sure they are, Roger and other with this problem need to make sure they send the CPSC the same reports they send us.
Banks will hike your rates any chance they get
The CARD Act, signed into law earlier this year, limited credit card companies in the kinds of actions they can take on consumers' accounts. But the law gives them latitude to raise your interest rate significantly if you are late with a payment.
"I was a customer of Citibank for 13 years without a late payment," said Gail, of Muskego, Wisc. "I do all my bill paying online, and receive the bill on line as well. I never received the electronic bill in September. In October I realized that I hadn't received the bill and immediately made a payment. In January, they raised my rate to 25.99%! I called and spoken with multiple customer service reps and emailed off the website several times. They refused to budge off the increased rate."
Gail said she closed her Citi account and is now a happy Chase credit card customer. But she, and other consumers, should keep in mind that banks will not pass up any opportunity to legally raise your interest rate now that the law has limited some of their other options.