---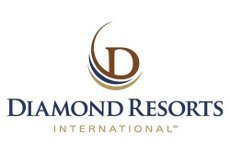 You don't hear much about timeshare foreclosures, but it should come as no surprise that owners walk away from these arrangements. However, we've heard from someone who says she made what she thought was her final payment on her Diamond Resorts International timeshare, only to be told her unit is going to foreclosure.
"They stated that my account had a balance of $526.82, which included a late fee of $25.00 and interest of $34.14," Kristine, of Northbridge, Mass., told ConsumerAffairs.com. "I explained that this had all been paid except for the $100.00 check that was returned to me. They looked at the records on my account and said they did not receive five checks that I had in my bill pay account."
But Kristine said she called her bank and obtained copies of the five cancelled checks. Kristine said she was told it was too late, the unit was already in foreclosure. If Kristine has the cancelled checks, and there are no other issues, it seems strange that there is no way to stop the foreclosure, whose timing seems a little suspicious, to say the least. It doesn't appear that Kristine will get to the bottom of this without a lawyer.
Power of persuasion
Pam, of Gulf Breeze, Fla., has had a run of bad luck with Maytag dishwashers.
"I purchased a Maytag Dishwasher in Jan 2010," Pam said. "In Jan 2011, the electronic control panel failed. It was still under the 1 yr warranty so Maytag had it replaced. The repairman says there is a problem w/ steam/water getting into their front panels.
One month later, Pam said the second electronic control panel failed. She said Maytag replaced it again "as a courtesy."
"One month later, the third electronic control panel failed," Pam said. "Maytag refused to honor the replacement of the third control panel even with threats of litigation. I wrote to Home Depot who had sold the unit. They contacted their Maytag buyer who replaced the dishwasher with a new one and installed it free of charge."
Remarkably, Pam persuaded Maytag to repair an out-of-warranty unit and persuaded Home Depot to pay for an install a new dishwasher for her. She's one savvy consumer, in our book.
Troublesome transfer
For-profit colleges are feeling some heat for their costs and their aid and loan policies. John, of Leesburg, Va., doesn't have any problem with that, but wishes Strayer University, which he attended, would be a little more responsive to what he sees as a simple request.
"In the beginning of May, I sent through the mail a request to have my transcript sent to a college along with a $5 check," John told ConsumerAffairs.com. "The college I wish to attend never received the transcript. I also never received any notification that there was a problem. I called several times and spoke to people who promised to get back to me and never did. In June I went down to the admissions office with my grade statements, which they scanned in and created a case number. I paid another $5 in cash. I have called to find out the update on the case and no one has replied back. It is now July."
John points out he spent good money to earn credits at Strayer, and he will have to spent more if he can't transfer them to another school.
Foot in the door
From the earliest days of the republic, peddlers have gone door to door selling their wares. But Roger, of Carmi, Ill., was upset when an insurance agent knocked at his door this week.
"Tuesday, July 19, a man and a woman in a Cadillac pulled up in my drive way wanting to talk to me about insurance," Roger said. They were trying to peddle or talk to me about insurance. No business card was presented or name given to me. When I asked what his business was at my home unannounced, he said I looked busy and would contact me later. I promptly put up no soliciting signs. My security cameras may have captured his license plate, I hope. I am trying to contact the company about this tasteless way of selling door to door."
It certainly isn't against the law to sell door to door (Roger said he was tempted to call the police), but it goes without saying you shouldn't buy insurance that way.