---

We're well into the back yard barbecue season, so how's your grill holding up? Robert, of Slidell, La., told us about his Charmglow, and he isn't impressed.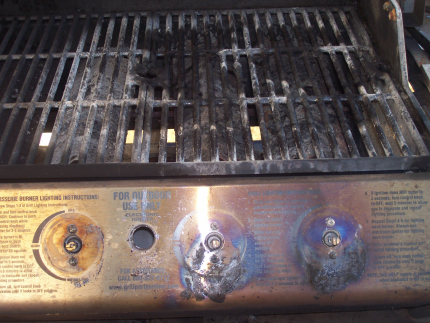 "Spent over $500 for the Charmglow "Stainless Steel" grill and burners," Robert told ConsumerAffairs.com. "Junk from the outside to the inside. Grease drip pan weld broke, outside is rusting, grate completely disintegrated, bottom tray rusted to nothing, tune burners rusted out in the first one and a half years, and the list goes on. I am so mad I paid this kind of money when I could have spent half or less the same amount on a "disposable" grill that would have lasted three times as long."
There have been two recalls of Charmglow grills and, from the sound of it, things haven't gotten a whole lot better.
Disappearing rebate
It's no surprise that a credit card company would offer an incentive to apply. It is surprising that, once the consumer has applied, the offer disappears.
"I received a promotion by mail to apply for a BJ's VISA credit card that included a $25 rebate that will show in my first statement," said Margareta, of Clinton, N.J. "Didn't get it in my first statement and neither in the following ones. Talking with costumer support I was told that there is no $25 rebate in the records of promotions sent to me and I should fax them the form, which I did. I received a phone message saying that I will receive my rebate in the second billing cycle but it didn't happen. It is not about the money but the principle."
And the law requires them to do so. Margareta should send a copy of her complaint, along with the solicitation, to New Jersey Attorney General Paula Dow.
Negative option primer
Negative option marketing is how consumers end up buying things on their credit cards without even being aware of it. We could explain it, but Doreen, of Southfield, Mich., does a pretty good job of it, and tells how she dealt with it.
"In Dec. of 2010, I ordered tickets from a website I believed to be legitimate," Doreen told ConsumerAffairs.com. "The individual that I ordered the tickets from forwarded my e-mail address and bank account information to a company called Passport to Fun. This company is affiliated with Adaptive Marketing LLC, which is a subsidiary of Vertrue Inc.
"Once my bank information and credit card was forwarded to Passport to Fun, they proceeded by sending me a junk e-mail that claims that I could "get discounts or savings on books, music, clothing home improvement items, entertainment activities, dining out, fashion and fitness products". This came through on my computer as junk mail which I never read. By not reading this e-mail, I was then signed up to Passport to Fun because I did not check the box on the e-mail rejecting my membership.
"As of Dec. 2010, we had charges of $19.95 deducted from our account every month for the membership that I did not sign up for nor did I want to participate in. I called the number that I submitted above and they only canceled my acct and refunded me one months charge.
"So I went to my bank and the bank attendant canceled my card. The attendant also contacted the agency associated with the bank that deals with the Visa Cards. Tom, the individual that I spoke to, contacted Passport to Fun and through his pressure and request, the supervisor at Passport to Fun refunded my account in full. I was not able to do what he did as a consumer and even with threats of pursuing this matter via the Better Business Bureau."
Doreen says the lesson is clear – when caught up in one of these negative option disputes, get your credit/debit card issuer involved. They have a lot more clout with these companies than you do.