---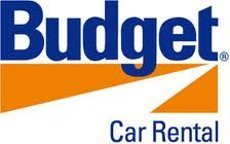 We are often rushed and in a hurry, but you have to read what you sign. Especially when renting a car. Jeff, of Vancouver, Wash., was renting a car from Budget Rent A Car in Orlando when the issue arose.
"They offered me an upgrade but I said no, on a budget with four kids," Jeff told ConsumerAffairs.com. "We talked, the contract ripped, and he had to reprint. He had me sign an ATM type screen with no data on it and advised me that a car had just been returned and I could have it, even though it was much nicer than what I rented. I thanked him for this.
Jeff said he ran off to catch his plane and only then, once aboard, did he look at his rental contract.
"I see I am charged an extra $350 plus tax," Jeff said. I called and was advised that I agreed to an upgrade. I explained the counter person flim/flamed me with conversation and put it in without my knowledge after I told him I did not want to pay for an upgrade."
The company told Jeff that he signed the contract, so there was nothing that could be done.
Fan mail
We heard from Doris, from San Luis Obispo, Calif., commenting on a recent "What's On Your Mind" segment concerning food poisoning.
"My question: Do we need to wash frozen foods when we take them out of the package?" Doris asked. "Are there some we should and others need not?"
Processed food is supposed to be prepared and frozen in a clean environment, and for the most part, it is. Also, if you are going to cook the frozen food, that will kill most bacteria that might be present. Any food that is to be consumed without cooking, whether fresh or frozen, should be thoroughly washed. If it makes you feel better to wash frozen food items before preparing them, there's no harm in doing so.
Coupon? What Coupon?
Groupon – and maybe a very tough economy - have made coupons fashionable once again. Everyone would like to save a little money on their purchase but, as Dan, of Mishawaka, Ind., discovered at Staples recently, not all coupon experiences are good ones.
"On July 15 I presented an Internet coupon to the cashier who was unable to scan the promotional coupon," Dan told ConsumerAffairs.com. "The manager was called and she informed me that the coupon was 'a mistake.' I explained that I had met all the requirements to use the coupon and that I had traveled several miles just to be able to use it. I had not received any emails indicating a mistake.' The manager basicaly stated too bad and I left the store without making any purchase."
Some chain stores have been leery of Internet coupons because of their global nature. Some stores, for example, operate in districts where advertising and promotion is tightly controlled. In Dan's case, this Internet coupon was clearly counter productive for Staples, as it created an unhappy consumer.
Too much information?
Diane, of Everette, Wash., is not happy about the new Facebook feature called "Happening Now." She says her account was placed in a trial of the new feature without her permission.
"This has left my account wide open for anyone to steal information on me," Diane said. "My private email account has been hacked, private messages are now public, not to mention the multiple issues even trying to use the site. I have had to close the Facebook account to prevent any further theft of private information. This new trial app is also giving me untold info. on other people and all their friends that I never requested or wanted."
So, what is Happening Now? We checked in with All Facebook, which calls itself the "unofficial Facebook resource." It says Happening Now is a new version of the news feed that displays liking and commenting activity by a user's friends in real time. All Facebook describes the feature as "pretty slick," but obviously not everyone is a fan.