---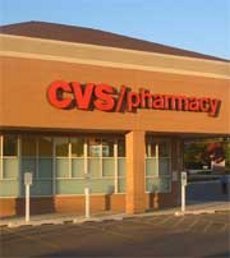 Two pharmacists say CVS Pharmacy fired and defamed them to retaliate for their truthful complaints about a drug-addled employee who repeatedly screwed up prescriptions, took narcotic drugs at work and offered them to others.
In their typo-riddled suit, filed in Fulton County (Ga.) Court in Atlanta, pharmacists Keith C. Kempton and John D. Olsen say they worked at the same Atlanta CVS pharmacy as Matthew Grant, who was hired in 2007 as a pharmacy technician working under their supervision.
Kempton and Olsen say that during 2008, Grant often came to work "in an impaired condition," that he made frequent mistakes in filling prescriptions and left the office four to five times a day to go take drugs in his car.
They allege that Grant offered Oxycontin, Percocet and other controlled substances to his co-workers and was seen taking pills that he kept in his wallet.
Violated customers' privacy
The two also charge that Grant kept his own records of customers' prescriptions and gave the information to drug company sales representatives in return for dinners and "other favors."
They said Grant frequently fell off chairs, ran into stationary objects and complained to customers and co-workers that he was only working because his disability insurance had run out.
Kempton and Olsen said they complained repeatedly to CVS management and noted that Grant's actions violated state law as well as company policy and was a threat to the health and safety of his co-workers and customers.
Grant went on medical leave in November 2008 but returned in July 2009 in even worse condition than before, continued to make mistakes in filling prescriptions and accused Kempton and Olsen of sexually harassing him, the suit alleges.
After a long series of emails, meetings and memos, CVS management accused Kempton and Olsen of violating Grant's privacy rights and, on Nov. 6, 2009, fired Kempton, Olsen and five other pharmacy employees but allegedly took no action against Grant.
The suit charges CVS and Grant with defamation and what the suit calls "liable" (sic), violation of the Whistle Blower Act, negligence, assault and false imprisonment.
---