---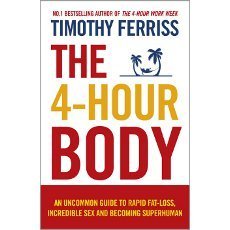 Eveyone, it seems, has an opinion about what you should and should not eat. Diet books are nearly always best sellers and popular diets can influence consumer behavior, for better or worse.
You should always discuss any change in your diet with your doctor, but in narrowing down your options, wouldn't it be helpful to know what nutritionists and dietitians think about your proposed choice?
"Every day, Americans are flooded with information about how to lose weight and feel great fast," said Marjorie Nolan of the American Dietetic Association (ADA). "While some of these products and programs offer sound nutrition information, others are gimmicks and can even be dangerous."
To help consumers separate diet fads from healthy, science-based options, registered dietitians who are media spokespeople of the American Dietetic Association have reviewed 15 of the latest diet and lifestyle books. You can read the reviews here.
The reviewed books include:
The 4 Hour Body: An Uncommon Guide to Rapid Fat–Loss, Incredible Sex, and Becoming Superhuman by Timothy Ferriss (Crown Archetype December 2010)
The 17 Day Diet by Mike Moreno, MD (Simon & Schuster's Free Press March 2011)
The Amen Solution by Daniel G. Amen, MD (Crown Archetype February 2011)
Cinch! Conquer Cravings, Drop Pounds and Lose Inches by Cynthia Sass, MPH, RD (Harper One January 2011)
Clean & Lean Diet by James Duigan (Kyle Books January 2011)
Crazy Sexy Diet: Eat Your Veggies, Ignite Your Spark and Live Life Like You Mean It! By Kriss Carr (Globe Pequot Press January 2011)
The Dukan Diet by Pierre Dukan, MD (Crown Archetype April 2011)
Full: A Life without Dieting by Michael A. Snyder, MD, FACS (Hay House January 2011)
The Game On! Diet by Krista Vernoff and Az Ferguson (HarperCollins June 2009)
Healthy Eating for Lower Blood Pressure by Paul Gayler with Gemma Heiser, MSc (Kyle Books February 2011)
The Italian Diet by Gino D'Acampo (Kyle Books February 2011)
Living Skinny in Fat Genes: The Healthy Way to Lose Weight and Feel Great by Felicia Stoler, DCN, MS, RD, FACSM (Pegasus Books January 2011)
The New Sonoma Diet: Trimmer Waist, More Energy in Just 10 Days by Connie Guttersen, PhD, RD (Sterling Publishing Company January 2011)
Prevent a Second Heart Attack by Janet Bond Brill, PhD, RD, LDN (Three Rivers Press February 2011)
The Super Health Diet: The Last Diet You Will Ever Needby KC Craichy (Living Fuel Publishing February 2011)
The reviews are designed to give consumers a view of the dietary advice from a health care professional's perspective, along with a healthy dose of realism.
"It is important for consumers to achieve a healthy weight in a way that is safe and provides their bodies with the nutrition they need to thrive," Nolan said. "There is no miracle cure or overnight plan for healthy weight loss."