---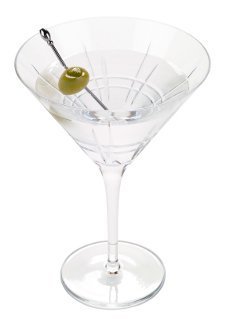 Those of a certain age may become nostalgic when watching Don Draper toss back martinis at lunch. But those yearning for a return to the "Mad Men" era will have to get a lunch break before worrying about what they'll be quaffing at lunch.
Most of us, it turns out, are still chained to our desks at lunch, with less than 20% using their full lunch break and 9% not taking any time for lunch at all, according to a new survey from Birra Moretti, an Italian brewer.
We can dream though.
The survey found that roughly 20% of us are "inclined" to order an alcoholic beverage at lunch. Of course, being included to order a cold one or toss back a double vodka aren't quite the same, now are they?
The survey may have measured how many of us actually act on the impulse but if it did, Birra Moretti isn't telling. Ask any bartender or waiter, though, and they'll tell you lunchtime imbibing is about as common in the U.S. today as commuting by unicycle.
La bella vita
In Italy, on the other hand, both lunching and drinking are alive and well, grazie. The survey found that 100% -- yes, that's 100% -- of Italians take a lunch break, with nearly 80% leaving their workplace for their midday repast.
And how inclined are the Italians to have a drink or two with lunch? Nearly half (48%).
Back in the day …
All of this sounds pretty good to those of us who lived through the Draper era in Manhattan. No doubt drinking at lunch is bad for the drinker but it works wonders for the morale of mid-level wage slaves who benefit from their bosses' imbibing.
Your earnest reporter once toiled in a midtown Manhattan media mill and dreaded the mornings, when top-level executives arrived scowling, hung over from the night before and fuming about the delays on the Metro North and the rotten stench bubbling up from the mean streets as they plodded the last few blocks to work. Many unpleasant meetings ensued as their displeasure flowed downhill.
But come noon, the upper crust departed with newfound alacrity for the reserved tables that awaited them nearby, double martinis already in place.
Slumbering silently
Afternoons were golden, the top executives napping quietly in their dens until late afternoon, when it was time to once again head for the bar car on the 5:30 to Stamford.
Perhaps it is this more normal rhythm of life that Birra Moretti hopes to revive with a series of lunch events it's planning for New York City this summer. "Pop-up" cafes will serve four-course meals with, of course, Italian beer. Mayor Bloomberg, who has tried to dissuade New Yorkers from following their baser instincts might not approve, but we say Salute!