---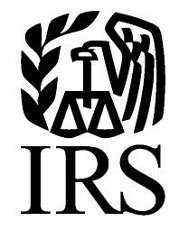 The Internal Revenue Service (IRS) has gone to bat for consumers, telling airlines that planned to pocket the now-lapsed federal tax on airline tickets to refund it to consumers.
It all started almost a week ago when laws authorizing the airline ticket tax and other aviation-related taxes expired. That means there is no longer a federal tax on tickets.
If you purchased an airline ticket before last weekend and have not yet taken the flight, you paid a tax that is no longer in effect. Therefore, the IRS says the airlines can't keep that money, they have to return it to consumers.
Working with the airlines
The IRS will continue to work with the airline industry to address issues relating to the collection and payment of the taxes involved," the agency said in a statement. "Taxpayers do not need to take any action at this time. The IRS will provide further guidance on this issue in the near future."
The tax generally is imposed on the "amount paid" for commercial air transportation. When a person purchases a ticket for air transportation, the airline collects the federal passenger air transportation excise taxes from the purchaser and then later pays the collected amount over to the IRS. The amount of tax collected from the purchaser is shown on the purchaser's receipt as a separate line item, often labeled "federal taxes."
Until they are reinstated by Congress, the following taxes will not be collected from consumers:
The 7.5 percent tax on the base ticket price;
The domestic segment tax of $3.70 per person per segment (a single takeoff and single landing);
The international travel facilities tax of $16.30 per person for flights that begin or end in the U.S., or $8.20 per person for a flight that begins or ends in Alaska or Hawaii; and
The 6.25 percent tax on the amount paid for transporting property by air.
Not insignificant
As you can see, the taxes can mount up. The savings on the average ticket is more than enough to pay to check an extra bag on a flight.
Passengers who are unable to obtain a refund from the airline may obtain a refund by submitting a claim to the IRS. Because the IRS has no information about passenger ticket purchases or travel dates, travelers who are unable to obtain a refund from the airline will be required to submit proof of taxes paid and travel dates to the IRS under procedures that are under development. The IRS said it will provide additional guidance at a later date.
If the taxes aren't being collected, doesn't that mean airline tickets now cost a little less. They should, but they don't in every case. Some airlines, including Delta, United, US Airways and Southwest, have said they will boost ticket prices by the same amount as the tax, essentially pocketing it.
---