---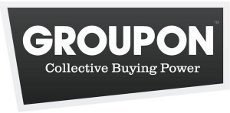 Groupon says it will begin collecting more information about its users, allowing it to strike deals with advertisers that want to know where consumers are located. The company updated its privacy policy to its 83 million subscribers over the weekend.
The email explained that Groupon is trying to provide greater transparency about the data it collects and keeps. Groupon recently launched a mobile app that offers consumers special deals at businesses that happen to be close to the user's current location.
"If you use a Groupon mobile app and you allow sharing through your device, Groupon may collect geo-location information from the device and use it for marketing deals to you," the email said.
Redefines personal information
The privacy policy also broadens the definition of personal information to include "interests and habits." It said a partnership with travel site Expedia provides subscribers with travel discounts, but the offer means that personal information can be shared with Expedia if users choose to receive offers on travel.

In addition, Groupon said it will collect and share include relationship information, as well as data concerning finances and mobile locations.
The whole issue of tracking has been somewhat controversial, especially related to smartphones and web browsers. In February the consumer group Consumer Watchdog asked the Federal Trade Commission to create a "Do Not Track Me" mechanism to protect consumers' online privacy and said such a mechanism must have the force of law behind it.
Privacy concerns
The nonprofit public interest group made the call in comments filed on The Federal Trade Commission's recent report, "Protecting Consumer Privacy in an Era of Rapid Change: A Proposed Framework for Businesses and Policymakers."
The Mozilla Firefox and Google Chrome Web browsers adopted a do-not-track tool in January. For the Mozilla tool to work, Web advertisers and tracking companies have to agree not to follow users who enable the do-not-track feature. The non-profit Mozilla Corp. says it will urge companies to "honor people's privacy choices."
Google said its Keep My Opt-Outs feature will let users permanently opt out of ad-tracking cookies.