---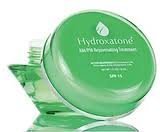 Atlantic Coast Media Group and Hydroxatone advertise a free trial for beauty products, then use information they get for the $7.95 "shipping and handling" charge to bill consumers $209 for a 3-month supply, a class action claims in U.S. District Court in Newark.
It's a claim echoed by Shari, of Tracy, Calif., and many other consumers who have complained to ConsumerAffairs.com in recent months.
"Signed up for free trial and was only to pay shipping charges. Was sent 2 jars in first shipment and 2 jars again without request. My credit card has been charged 4 times $69.95 without my permission and they would not take the product back. I have had to close my credit card account," Shari said.
The expensive anti-wrinkle cream was the subject of a November 2010 story highlighting the practice of building Web sites that feature what appear to be -- but often are not -- positive product reviews from real consumers.
In the suit, Lisa Margolis, of Richmond Heights, Ohio, says that she heard the defendants' radio advertisement for moisturizing cream, stating that she could get a free sample and needed to pay only $7.95 for shipping and handling.
She called the number quoted in the ad and gave her credit card number to the customer service representative. She said she declined suggestions that she ordered other products, saying she wanted only the free sample of the moisturizing cream.
Multiple packages
But instead of receiving just a single package of the cream, Margolis received multiple packages. She was billed $7.95 for shipping and handling but was also charged $209.85 for the "Hydrolyze Premium Beauty Program."
The invoice further states that Margolis would receive a new shipment every 90 days and would be billed $69.94 for each shipment.
Margolis said she contacted the companies on January 12, 2011 and tried to obtain a refund but was refused. The companies then cfurther charged Margolis' credit card, biling her $33.94 on Feb. 7, $60.94 on Feb. 9 and $69.94 on March 11.
The suit charges that the companies have done the same to thousands of other customers and seeks compensatory and punitive damages as well as legal fees.
---