---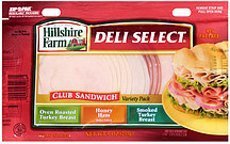 Customers used to accuse the neighborhood butcher of putting his thumb on the scale when weighing their purchases.
But modern food processors have a better way of beefing up the weight of meat and poultry: They inject salt water, and the U.S. Department of Agriculture (USDA) is about to blow the whistle on them.
The department is expected to publish a new rule this week that would require food processors to prominently disclose the percentage of the product that is added solution, and the solution's ingredients.
The agency will rule separately whether such products can be labeled "natural," as many saltwater-injected meat and poultry products are.
Added water and salt
"Who wants to pay $4.99 a pound for the added water and salt?" asks Michael F. Jacobson, executive director of the nonprofit Center for Science in the Public Interest. "Besides cheating customers financially, 'enhancing' meat and poultry delivers a stealth hit of sodium. Better labeling would help consumers concerned about high blood pressure, stroke, or heart disease avoid products that contribute to those diseases."
Chicken breasts, pork tenderloins, or other foods enhanced with a salt-water solution can have more than five times as much sodium as occurs naturally in those foods, according to CSPI.
A whole chicken enhanced with a solution of water, salt, sodium phosphate, chicken broth, and other ingredients might have 550 milligrams of sodium per four-ounce serving, while a similar serving of unprocessed chicken has just 75 mg of sodium.
According to USDA, 30 percent of poultry, 15 percent of beef, and 90 percent of pork contain added solutions.
In 2007, CSPI filed a petition with USDA's Food Safety and Inspection Service urging the agency to go beyond labeling and actually set ceilings on the amount of sodium that would be allowed in all processed meat and poultry, including deli meats, bacon, sausage, chicken pot pies, and frozen dinners.
CSPI had previously petitioned the Food and Drug Administration to revoke salt's status as a Generally Recognized as Safe, or GRAS, ingredient and instead regulate it as a food additive, subject to reasonable limits or special labeling requirements.
"We applaud the USDA for acting to protect consumers' health and pocketbooks with this sensible proposal," Jacobson said.