---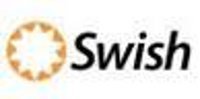 A federal court has ordered Swish Marketing Inc. to pay more than $4.8 million for tricking hundreds of thousands of payday loan applicants into paying for an unrelated debit card.
The Federal Trade Commission (FTC), which brought the complaint against Swish Marketing, Inc., said it is closely monitoring payday lending and other financial services to protect financially distressed consumers.
The FTC charged that Swish operated websites advertising short-term, or "payday," loan matching services that purportedly matched loan applicants with lenders. The websites included an online loan application form that tricked online loan applicants into unknowingly ordering a debit card.
No means yes?
On many sites, clicking the button for submitting loan applications led to four product offers unrelated to the loan, each with tiny "Yes" and "No" buttons. "No" was pre-clicked for three of them; "Yes" was pre-clicked for a debit card, with fine-print disclosures asserting consumers' consent to have their bank account debited.
Consumers who clicked a prominent "Finish matching me with a payday loan provider!" button were charged for the debit card. Other websites touted the card as a "bonus" and disclosed the fee only in fine print below the submit button. As a result, consumers were improperly charged up to $54.95 each.
In August 2009, the FTC charged Swish Marketing and VirtualWorks LLC, the seller of the debit card, and their principals with deceptive business practices. In April 2010, the FTC added allegations that Swish they sold consumers' bank account information to VirtualWorks without the consumers' consent, and that the company principals were aware of consumer complaints about the unauthorized debits.
The court order announced today requires Swish Marketing to pay more than $4.8 million and bans it from marketing any product with a "negative-option" program, in which a consumer's silence or failure to reject a product is treated as an agreement to make a purchase.
The order also requires the company to obtain consumers' informed consent before it can use their personal information collected for a particular purpose for any other purpose or by a different entity, and bars the company from:
misrepresenting material facts about any product or service, such as the cost or the method for charging consumers;

misrepresenting that a product or service is free or a "bonus" without disclosing all material terms and conditions;

charging consumers without first disclosing what billing information will be used, the amount to be paid, how and on whose account the payment will be assessed, and all material terms and conditions; and

failing to monitor their marketing affiliates to ensure that they are in compliance with the order.
The summary judgment was entered in the U.S. District Court for the Northern District of California, San Jose Division.