---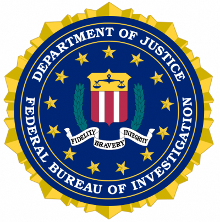 The FBI says it has broken up an Internet fraud scheme that defrauded victims in the United States and elsewhere of more than $10 million through fraudulent auction and online sales scams.
Yesterday, Romania law enforcement executed 117 searches targeting more than 100 individuals allegedly involved in the fraudulent scheme involving fake sales of merchandise through the Internet. Romanian law enforcement targeted individuals organizing and perpetrating this fraud from Romania.
According to U.S. court documents, in many of the cases, conspirators located in Romania would post items for sale such as cars, motorcycles and boats on Internet auction and online websites.
They would instruct victims located in the United States and elsewhere who wanted to buy those items to wire the purchase money to a fictitious name they claimed to be an employee of an escrow company. Once the victim wired the funds, the co-conspirators in Romania would text information about the wire transfer to co-conspirators in the United States known as "arrows" to enable them to retrieve the wired funds.
"Arrows" retrieved the loot
They would also provide the arrows with instructions as to where to send the funds after retrieval. The arrows in the United States would go to money transmitter service counters such as Western Union or MoneyGram International, provide false documents including passports and drivers' licenses in the name of the recipient of the wire transfer, and obtain the funds.
They would then wire the funds overseas, typically to individuals in Romania, minus a percentage they kept for their commissions. In some cases, co-conspirators in Romania also directed arrows to provide bank accounts in the United States where larger amounts of funds could be wired by victims of the fraud.
The victims never received the items they believed they were purchasing.
The Internet fraud scheme has resulted in an estimated loss of more than $10 million from victims, including those in the United States. The full loss amount and identification of additional victims is ongoing.
Over the last 10 years, U.S. law enforcement authorities have strengthened ties with Romanian law enforcement authorities to address the rising threats posed by Romanian-based organized cyber criminal networks. To date, hundreds of defendants have been arrested and charged in the United States, Romania, and other countries as a result of this cooperation, the FBI said.