---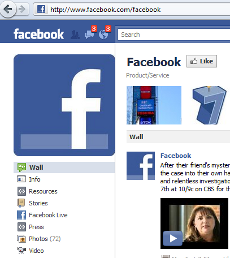 In response to a letter from Connecticut Attorney General George Jepsen, Facebook has agreed to run ads that link users to their privacy settings and show them how to opt out of Facebook's facial recognition program.
But privacy organizations say that while the ads are new, Facebook has failed to implement an opt-in model for its facial recognition technology.
The Electronic Privacy Information Center (EPIC) and several other organizations, have complained to the Federal Trade Commission concerning what they called Facebook's unfair and deceptive trade practices regarding biometric data collection.
EPIC urged the FTC to require Facebook to suspend the program pending a full investigation. EPIC also urged the Commission to require Facebook to establish stronger privacy safeguards and an opt-in regime for the facial recognition scheme.
Tag suggestions
Jepsen expressed concern last month that consumer privacy was being compromised by Facebook's "Tag Suggestions" feature -- which uses facial recognition software to make phototagging easier for its users -- because users were not given adequate notice of the feature or the ability and instructions to disable it easily.
In response, the company has developed on-line Tag Suggest ads, which link users to their privacy settings and allow them to opt out if they choose. One round of ads ran earlier this month, resulting in more than 400 million Facebook impressions on U.S. Facebook users' home pages, Jepsen said.
The second, which began this week, will cycle on those home pages for the next two weeks. The company anticipates that every Facebook user in the U.S. will see the new ad at least twice during this period.
"For any users who opt out, any facial recognition data collected will be deleted," Jepsen said.
The company also assured Jepsen that it was not using the information for commercial or marketing purposes and that the biometric data was secured and could not be used by private individuals to gain access to other user information.
Reporting imposters
Facebook also added new language and links to one of its user contact forms and automatic email response to help direct users to the correct reporting mechanism when trying to report an imposter or fake profile.
Jepsen raised this issue in February after a Connecticut state representative complained about the difficulty she had trying to contact Facebook and get it to shut down an imposter profile of her that was fraudulently soliciting money. The changes made to the contact form, and automatic response should ensure that Facebook users who initially go down the wrong path to report an imposter account do not continue down that mistaken route.
Facebook's response to similar complaints of impersonation was to create a "roadblock" system, which it began using recently. After an account is reported as fake, the company puts up a "roadblock," which keeps the account from being used until it is verified as authentic, using telephone numbers or other information.
"Facebook has made significant changes that will provide better service and greater privacy protection to its users, not only in Connecticut, but across the country," Jepsen said. "The company has been cooperative and diligent in its response."
---