---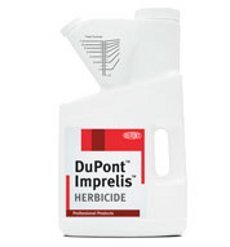 A federal class action lawsuit claims DuPont pushes its Imprelis herbicide to kill broadleaf weeds, but it also kills spruce, pines and other evergreens, costing people "millions of dollars" nationwide.
In the suit, the Polo Fields Golf and Country Club of Southfield, Mich., says that after it was introduced in the spring of 2011, Imprelis was used on "thousands, if not tens of thousands, of lawns and other properties" throughout the United States, causing extensive damage to mature pine and spruce trees worth millions of dollars.
The suit quotes DuPont as claiming in a press release that Imprelis offered "tremendous benefits in the performance and application flexibility of Imprelis." The press release also reiterated the Company's earlier claim that "[s]tudies show that Imprelis is effective for broadleaf weed control immediately prior to or after seeding of cool season grass (except bentgrass)" and "[r]esearch also proves it is not impacted by rain, hot temperatures or cool temperatures, and provides unprecedented levels of broadleaf weed control when applied on granular fertilizer."
Yellowing and curling
But shortly after landscapers began applying Imprelis, "property owners and operators began to notice yellowing and curling of needles and branches of spruce, and pine, and other evergreen trees."
A short time later, the trees affected by Imprelis "became unsightly and many died, adversely affecting the beauty and Plaintiffs' enjoyment of their property as well as diminishing its value," the suit alleges.
On June 17, DuPont issued a letter warning landscape managers to avoid applying Imprelis in areas where Norway spruce and white pine trees were present, and added the warning to its Website.
"These warnings came too late for the thousands of golf courses and commercial landscapes featuring valuable, mature trees vulnerable to Imprelis's effect," the suit charges.
The suit charges DuPont with negligence, unjust enrichment and consumer fraud. It seeks damages and legal costs.