---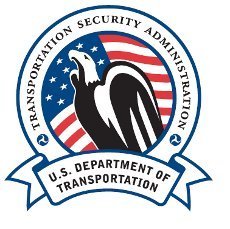 The D.C. Circuit Court of Appeals ruled yesterday (Friday) that the Transportation Security Agency (TSA) violated federal law when it installed body scanners in airports for primary screening across the country without first soliciting public comment.
Unless it successfully appeals the ruling, the agency will have to solicit public comment and, by law, consider those comments in its review of the scanner program.
The Administrative Procedure Act requires federal agencies to provide notice and opportunity for comment when implementing a rule that affects the rights of the public.
The Electronic Privacy Information Center (EPIC) had filed suit against the agency in 2010, citing violations of federal law (including the Administrative Procedure Act) and the United States Constitution.
EPIC argued that the Department of Homeland Security "has initiated the most sweeping, the most invasive, and the most unaccountable suspicionless search of American travelers in history."
In its ruling, Judge Ginsburg, writing for the Circuit Court of Appeals agreed with EPIC, stating that "it is clear that by producing an image of the unclothed passenger, an [body] scanner intrudes upon his or her personal privacy in a way a magnetometer does not….Indeed, few if any regulatory procedures impose directly and significantly upon so many members of the public."
The court then concluded that "TSA has not justified its failure to initiate notice and comment rulemaking before announcing it would use AIT scanners for primary screening."
"We are pleased with the court's decision," said Marc Rotenberg, President of EPIC and lead counsel in the case, "The TSA is now subject to the same rules as other government agencies that help ensure transparency and accountability. Many Americans object to the airport body scanner program. Now they will have an opportunity to express their views to the TSA and the agency must take their views into account as a matter of law."
"The court's decision also makes clear that travelers have a legal right to opt out of the body scanner search. And travelers will be free to exercise that right without coercion."
Co-plaintiff law professor and rights activist, Chip Pitts of Stanford Law School observed that "while the court's constitutional analysis is flawed given the ineffectiveness of the body scanners to detect the explosives for which they were supposedly designed, it is most welcome that the ruling finally offers procedural hope for the vindication of fundamental rights by giving the public the opportunity to protest against these arbitrary and counterproductive machines."
It is unclear whether either party will appeal the ruling.
Earlier suit
EPIC succeeded in an earlier lawsuit against the Homeland Security program concerning the body scanner program.
In a Freedom of Information Act lawsuit, EPIC obtained government records that revealed that the TSA required that the devices be able to store and record images of naked air travelers.
In a related suit against the United States Marshall Service, EPIC also obtained 35,000 stored images from a single body scanner operated in a courthouse.