---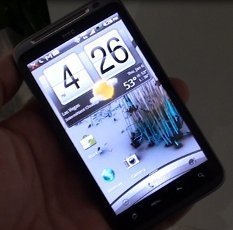 Just how attached are you to your smartphone? Not that much? Really?
Esther Swilley, who teaches marketing at Kansas State University, doesn't buy it for a minute. She says her research finds that when people lose their smartphones, they experience feelings of loss and hopelessness – almost as though a family pet had gone missing.
What's more, Swilley says these feelings are natural.
"The cellphone's no longer just a cellphone; it's become the way we communicate and a part of our life," Swilley said.
Mobile affinity
In one long-term study Swilley looked at the attitudes people have toward their mobile phone and how these attitudes are influenced by a user's relationship with their device. That attachment, called mobile affinity, depends on whether an owner views their cellphone or smartphone as a device that's more fun than it is functional or vice versa.
What Swilley discovered is that we have very personal relationship with our smartphones.
"People share other devices like computers, but cellphones are an interesting thing because we each have our own," she said. "That individual ownership is a really big deal for people."
Swilley found that a majority of the participants in her study said they are attached to their phone because of its functionality as an entertainment device rather than as a tool that can communicate anytime and anywhere. So it comes to no surprise to Swilley that games are the most downloaded application for cellphones, according to app stores.
What is surprising to her is that study participants indicated their mobile phone allowed for little to no self-expression. This is odd because while mobile phone owners have said their phone is a part of themselves, it's not a way they express themselves, Swilley said.
That's entertainment
With the adoption of more smartphones and the introduction of apps, Swilley has noticed that for many owners, their phone's entertainment factor has become a source of pride and joy -- similar to that of a lovable new pet.
"It's sort of similar to when people had those Tamagotchi pets as children; cellphones are just the adult version of that," Swilley said. "People don't turn them off, are constantly playing with them, and want to show off the neat things the phone can do."
The concept for looking at consumer attitudes toward their phone stemmed from the time Swilley was employed at BellSouth Corporation, now a subsidiary of AT&T Inc.
"Every employee was given a BlackBerry," she said. "Some of us weren't interested in having a pager, so the phones just sat there for some time. But when I left three years later, I almost cried because I had to give up my BlackBerry. It had become a part of me and I was attached to it. It was the way I communicated. Today when I look at people now with their cellphones I see the same attachment."
And then there's the story about President Obama, who refused to give up his Blackberry after he was sworn into office, even though it was considered a security vulnerability. The matter was resolved when the Secret Service provided heavy-duty encryption for the device.