---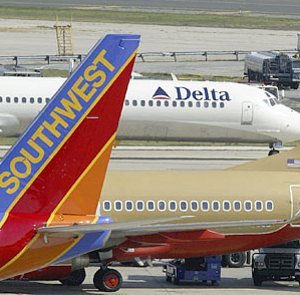 The Federal Aviation Administration (FAA) has been forced to furlough more than 4,000 employees in 35 states because Congressed failed to approve a new FAA authorization bill before adjourning Friday.
For many airports around the country, it means construction projects – underway or ready to begin – are now on hold. But in a strange twist, it also means a break for air travelers.
Normally, ticket sales include an FAA tax. Without the new authorization, ticket agents will not collect that tax. That amounts to a savings of about $61 on a $300 ticket, according to AAA. Until the impasse is broken, consumers won't have to pay the tax.
Consumers who purchased tickets in advance for flights that took place after Friday were charged the tax, but may be due a refund. However, it remains to be seen if airlines will pass the savings on to passengers.
Transportation Secretary Ray LaHood assured the flying public that the partial FAA shutdown would not affect public safety. Still, he said the disruption was unnecessary.
"I'm very disappointed that Congress adjourned without passing a clean extension of the FAA bill," LaHood said. "Because of their inaction, states and airports won't be able to work on their construction projects, and too many people will have to go without a paycheck. This is no way to run the best aviation system in the world."
The Republican-controlled House of Representatives declined to approve the reauthorization unless new rules were adopted to make it more difficult for FAA personnel to unionize.