---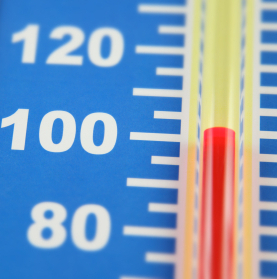 It happens , over and over, every summer. A baby is left in a closed car that sits baking in the sun while the parent or caregiver runs an errand, makes a phone call or even spends a day at the office.
That's what happened to veterinarian Karen Murphy's son, Ryan. The Northern Virginia mom forgot to drop Ryan, 2, at day care. Instead, she drove to work and began tending to sick dogs and cats. Her husband went to pick Ryan up in the afternoon but the day care center workers said he had never arrived.
Ryan was found dead in the family's minivan, still strapped in his infant seat. His mother was charged with
Amazingly, it was the second time Murphy had forgotten about Ryan, The Washington Post reported. The first time ended happily when the day care center called to ask why he wasn't there. Prosecutors were sympathetic but charged her with felony murder, saying they wanted to "deliver a wake-up call" to distracted parents.
Ryan's case may be more shocking than most but it's hardly unique. With record high temperatures, there have been at least 21 hyperthermia-related child deaths already this summer. The National Highway Traffic Safety Administration (NHTSA) convened a roundtable yesterday to help step up efforts to prevent these needless deaths.
Cars become ovens
Children left alone in vehicles during hot weather are at risk of a serious injury or death from hyperthermia. According to NHTSA research, hyperthermia is the leading cause of non-crash vehicle deaths for children under the age of 14.
"These 21 deaths were tragic and preventable – not one of those children should have lost their lives in this horrible way," said U.S. Transportation Secretary Ray LaHood. "We need to do everything we can to remind people to be vigilant and never leave a child alone in or around a motor vehicle."
NHTSA experts were joined by representatives from the automobile industry, car seat manufacturers, victims, researchers, consumer groups, and health and safety advocates to discuss strategies to reduce child fatalities and injuries in hot vehicles.
Reports by the San Francisco State University Department of Geosciences show 49 children under the age of 14 years died in 2010 due to hyperthermia, with 21 deaths so far in 2011.
Several states have witnessed especially high incidences of fatalities for children aged 3 and under – including Texas, Florida, California, Nevada, and North Carolina.
Serious threat
"We know hyperthermia is a serious threat that needs to be better addressed immediately," said David Strickland, Administrator of NHTSA. "A coordinated, targeted approach to increase public awareness of this very serious safety danger should help prevent unnecessary tragedies and near-misses moving forward. We need to come together and give the best information to parents, caregivers, and our communities to protect children in vehicles."
In the coming weeks and months, Administrator Strickland and his staff will host listening sessions and other activities in some of the states hardest hit by hyperthermia deaths. They will engage concerned parents, advocacy groups, automotive experts, and health and law enforcement professionals, to discuss the best ways to raise awareness and to propose strategies for preventing these tragic events.