---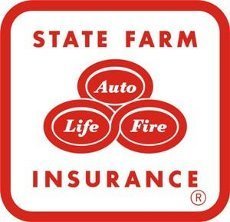 Wayne, of Front Royal, Va., says he had been a State Farm Insurance policyholder for seven years, when he purchased a new car and was notified that his policy was being canceled.
"The reasoning on the non-renewal letter I received stated because there were two accidents in the last few years," Wayne told ConsumerAffairs.com. "I called and spoke to the corporate underwriting department and they advised me that State Farm suffered significant loss. If they are basing it on the two accidents they had listed, the total cost was less than $5,000."
Wayne said he spoke with an attorney and a state official and was told State Farm is within its rights to cancel his policy.
"I know the driving record of two other individuals with State Farm and I know their records are far worse than mine so why was I dropped," Wayne asked. "Perhaps it is because I now have a new car? Because I am a single male?"
It could be all those things. Insurance companies have to play the odds in order to "win," which is what they have to do to stay in business. In recent years, with the need to increase profits and support stock prices, insurance companies have been even more conservative to keep the odds in their favor.
Paying to be rejected
If a telemarketer calls you and asks if you would like to apply for a pre-paid credit card over the phone, politely decline.
"As many consumers have reported, Premier Savings contacted me in August of 2010 with the promise of helping to build my credit and lower credit card bills," said Shirley, of Bear, Del. "They took three minutes to take payment from my account while advising me of upcoming information that would help the process along. After receiving the information which included filling out all of my credit card information pertaining to other accounts, Premier savings never returned any of my calls."
Shirley said she she finally did reach someone at Premier, they tried to sign her up for another credit card, for use to consolidate bills.
"Within a few days I received a letter stating that I had been rejected," she said. "Upon getting this information I called Premier Savings again and was told that I would receive a refund minus the percentage that they would take out for their services. I was told that a refund would be mailed out within thirty days."
By April 2011, Shirley said she still hadn't gotten her refund. Despite repeated calls, as of this week she she hadn't gotten it. Even if she does eventually get her refund, she will still have paid Premier to consider her for a credit card, even though they turned her down. Not a very good deal.
Hot coffee
Sheila, of Fallbrook, Calif., like a hot cup of coffee in the morning, but not this hot. She says her Cuisinart DCC 1200 coffee maker burned up yesterday.
"Right after making coffee with it, I noted a burning smell in the house," Sheila told ConsumerAffairs.com. "Went to the coffee maker where I found all the lights off on the unit but the warming plate was burning up and the coffee in the carafe was boiling. I immediately unplugged the unit, took it outside. This product is a fire hazard!"
Sheila is not alone in her complaint. Several consumers have reported the problem with their Cuisinart coffee makers. Many of these complaints have also been filed with the Consumer Product Safety Commission (CPSC), which we can only assume is investigating.
Counting pesos
Maybe this is nothing new, but we seem to be getting more complaints about rental car companies, from consumers who feel they are being nickeled and dimed. Mark, of Jefferson City, Mo., said he rented a car from Thrifty in Cozumel, Mexico for 10 days and held out for a price of $339.88, down from the initial price of $381.79.
"When I checked out on June 2, 2011 the amount on the receipt was in pesos and a notation in dollars for $339.88," Mark said. "I told the manager that if the charge was more than $339.88 that I would dispute the bill and he told me that due to the rate of exchange the amount would not be for $339.88, the amount I agreed to. Once home I checked my credit card account and found the charge was for the original amount of $381.79."
Interestingly, Mark said the amount in pesos worked out exactly to $381.79, but the notation in dollars was for the lower amount they had agreed to.
"My feeling is that the manager never intended to rent me the car for $339.88, knowing I wouldn't check the exchange rate when I dropped off the car," Mark said. "Thrifty Car Rental denied my claim stating they don't intervene when dealing with currency exchanges."
Before renting a car in Mexico, Mark suggests you brush up on the peso to dollar exchange rate.