---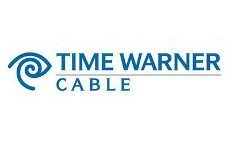 Cable TV companies now offer phone service and phone companies now offer cable TV service. Different companies have different policies, but Time Warner's seems a bit odd, at least the way Darlene of Coronado, Calif., tells it.
"For the past several month's Time Warner has blocked my international phone service saying that I am past due," Darlene told ConsumerAffairs.com. I explained that my last statement was in May, and have not received another statement. The rep. said my statement would be mailed out next week, but I would not have service until it was paid."
So, was Darlene's account past due? Darlene said she checked her account online and it shows a balance due of $376 on June 27.
"If my payment is not due until June 27, then why are my calls being blocked, Darlene asks?
If part of that $376 is past due from an earlier month, that could be the reason. Otherwise, this seems am odd policy.
Late Spring
We get lots of complaints about Michigan Bulb Company and other mail order plant retailers.
"Sent this company an order for tulips on May 9th,2011," Shirley, of Streator, Ill., said. "My check was cashed on May 14,2011. Needless to say no bulbs! Can't reach them by phone, get a recording saying number is disconnected."
Michigan Bulb Company is owned by Gardens Alive, of Lawrenceburg, Ind. Complaints about mail order garden centers include not receiving the order, as Shirley has noted, and receiving dead plants. Consumers would be much better off buying locally.
Put the debit card away
Consumers should avoid using their debit cards for online and telephone transactions. Too many mistakes can happen, with very unpleasant consequences. Dominick, of Islip Terrace, N.Y., has a lifetime subscription to Sirius Satellite Radio. Earlier this month he called and added a feature to allow him to listen on his smartphone. He gave his debit card to pay the $32.26 annual charge.
"The next day I checked my account and found out they billed me $906.75 for a second Lifetime subscription which I never agreed to," Dominick told ConsumerAffairs.com. "This transaction put my account negative $500.00. With overdraft fees from bills being paid from this checking account I'm now negative $700.00."
Dominick should ask Sirius to pull the audio recording of the transaction. If the company is not cooperative, he can sue them in small claims court, since the amount is less than $1,000. Often this is a good way to make a big company take you seriously.
Play hardball
A lot of subscription services won't budge when consumers feel they were unfairly charged and call for a refund. Marilyn, of Kinmount, Ontario, says two can play that game.
"Classmates charges my VISA without my permission," Marilyn said. "I contacted my credit card company they told me to phone Classmates at 206-301-5900. I phoned them and they told me too bad. I told them I had already flagged the charge with the credit card company and was giving them a chance to fix this without me escalating it further."
Marilyn said Classmates (now Memory Lane) then agreed to refund a portioin of the $439, but she said no.
"I said no, it will be the whole amount or I will be calling back my credit card company and escalating this," she told ConsumerAffairs.com. "I was told my refund for the full $39 would be processed today. Lets hope so, so please follow the same formula and do not take no for an answer."
Playing hardball with Classmates seemed to work for Marilyn. Maybe you should give it a try.