---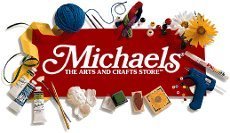 The tampering with Michaels' debit card readers last month is still having reverberations. We heard this week from Kathryn, of Buckeye, Ariz., who said she and her husband made a big purchase at Michaels last month and used their debit card.
"We are devastated to hear about the fraud that has happened and do not feel safe buying anything from Michael's stores anymore, knowing we could be at risk of identity theft," Kathryn told ConsumerAffairs.com
Actually, the safest time to use a debit card may be after a store has gone through the experience Michaels has. Security has likely been beefed up significantly. It's the stores that haven't had the experience you have to worry about. But it certainly does point up the need to be very careful where you use a debit card, especially if you tend to keep a lot of money in your account.
Danny got scammed
We've written about this scam several times but obviously people still haven't gotten the message. It's the guy who calls and says he is collecting on an unpaid payday loan, and threatens the victim with jail. In a new wrinkle, the caller is now a female and she says she is calling for SGQ Processing. Danny, of Cassleberry, Fla., got the call at work.
"I didn't know what else to do so I called my wife back and told her what she said. My wife in turn had to borrow the money in fear I was going to jail and Western Unioned the money to them," Danny said.
Of course, the money is now gone and there is no way for Danny to get it back. If he had been thinking clearly, maybe Danny wouldn't have acted in such haste, but then again, he had reason to be afraid.
"I have never taken out a payday loan but they had all my information, including last address, Social Security Number and my old bank account number,"he said.
That shows this scammer is not picking victims at random. They have sensitive data about these consumers. The question is, where did they get it? We have recently learned that federal law enforcement agencies are actively investigating this dangerous and growing scam. We hope it's true.
Small charges add up
It's always a good idea to carefully review every bill you receive each month, to make sure the charges are correct. This has become a monthly ritual for Ronald, of Green Cove Springs, Fla., when he receives his Verizon Wireless bill.
"I have been getting billed monthly for data usage from $.20 to $1.99. I do not use text or any form of data and I have called them to remove this from my bill and stop any more charges," Ronald told ConsumerAffairs.com. "They will credit my bill when I call them and they will state that they have stopped anymore charges, but the next time I get a bill there is a new charge for megabyte usage like my new bill for $1.99. I feel that they are doing this on a lot of their customer's who are not catching it on their bills."
It's worth noting that back in October, Verizon agreed to pay $90 million in refunds to consumers who were wrongly charged for accessing the Internet with their mobile phones.
Smokin' TV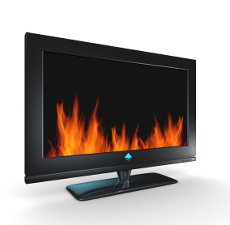 In recent weeks we've had an increase in reports from consumers that their Polaroid flat screen TV sets started smoking, and in some cases, actually caught fire.
"I have the same problem as a lot of others 32" set owners, said Shelia, of Middleburg, Fla. I heard sizzling and saw a puff of smoke come out of the TV. If anything happens with a law suit, I would love to know about it.
Funny Shelia should ask. A federal class action lawsuit filed this week claims that the sets have a known defect that Polaroid has failed to fix and that the company has failed to warn consumers that their TVs are a fire hazard.
The suit claims that Polaroid knew as early as 2006 that its LCD TVs fail, smoke and catch fire, but actively concealed the defects. failed to warn customers before or after the sale, failed to recall the sets and failed to amend the warranties or reimburse customers for the cost of repairing or replacing the TVs.