---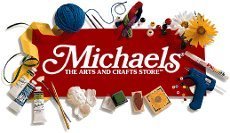 Chain store Michaels recently disclosed that someone tampered with and compromised the debit card readers at a number of its stores in the U.S. This week we heard from one of Michael's customers who says she was impacted by the theft.
"My debit card information was stolen from Michael's store by someone and now I am missing almost $2,000 from my bank account," Vivian, of Cranston, R.I. told ConsumerAffairs.com. "Whoever got my information charged foreign air fare from 2 different airlines, Swiss Air and JAT Airways. iIwas notified by Micheal's via email that someone had access to my information and I changed my PIN but it was too late."
Vivian said the theft could have been worse. Her bank noticed fraudulent activity and froze her account, but not before the thieves took $2,000. Michael's, meanwhile is the defendant in a class-action lawsuit filed by an Illinois woman who says the retailer failed to protect consumers' debt card information.
Empty promises
Millions of Americans own timeshares. Almost as many are desperate to sell them. So desperate that they will believe a perfect stranger who calls and says, for a fee, he can deliver a buyer.
"We got a call from TimeShare Solutions out of Florida," Dennis, of Galveston, Tex., told ConsumerAffairs.com. "They had buyers ready to buy our Wyndham property. We paid an upfront fee of $598 expecting to hear in the next day or so that our timeshare had been sold. So far, we have not received on phone call back. When we call them, they are not available to talk."
Dennis is not likely to hear back in response to his calls. In this market, it is extremely hard to sell a timeshare, and buyers don't just materialize out of the blue. Companies that collect an upfront fee for an alleged buyer are simply scamming you. In fact, the latest wrinkle now are companies that will do you the favor of taking your timeshare off your hands. They don't pay you for it, of course, but you have to pay thousands of dollars in closing costs to get it off your hands.
A satisfied customer
VistaPrint has drawn its share of complaints over the years – especially for unauthorized charges – but they also have some customers who sing their praises, including Jeremy, of Madison, Ala.
"I have placed at least six different orders for business cards, each one a unique card layout," Jeremy said. "They have all been excellent quality, shipped according to or faster than expectations, and my customers have been 110 percent pleased with their cards. I am also extra-cautious with any online transaction, perhaps this is why I didn't accidentally enroll myself in any recurring program charging my credit card each month. Perhaps due diligence would remedy some of these claims."
Perhaps. Businesses have an obligation to post their terms in a clear and conspicuous manner. And as Jeremy points out, consumers need to pay attention.
Check's in the mail
There are pitfalls to buying a home warranty, which have been enumerated many times on this site. The company can go out of business, for one. Or, it can simply stop serving your area, without telling you.
"Nationwide Home Warranty sold me a five year home warranty contract on in 2009 for $1499.95 for service through 2014, said Olga of Huntingdon, Pa. "They never informed me that they have stopped serving my area. When I called them for a service issue under the warranty contract on August 2, 2010, they sent an email that they no longer serve my area and will refund the unused portion.
But at last report, Olga had not received her refund. And there's a good chance she would never known that her policy was no longer in effect if she hadn't called for service.