---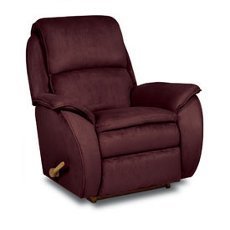 Kathy, of Hudson, Fla., has a La-Z-Boy chair that was purchased back in the 1960s and has been kept, she says, in mint condition. Except, after a half-century of use, a spring in the foot rest broke. No problem, she thought, the chair has a lifetime warranty. But Kathy says the lifetime warranty seems to have run out.
"The only way they will even look at it is if we ship it to their headquarters," Kathy said. "We have spoken to several individuals and the response is the same. They indicate there is nothing they can do."
Kathy said she tried to find out the name of the company CEO because she thinks her chair would make a great advertisement for La-Z-Boy. It's in great shape after 50 plus year and just needs a spring replacement, testament to its quality. If Kathy could talk with someone at La-Z-Boy with some PR savvy, she might be able to work something out. She should start by calling the Warranty Inquiries number, 1-734-241-2435. If that doesn't get her anywhere, the CEO's name is Kurt Darrow, and the company address is 1284 North Telegraph Road Monroe, MI 48162-3390. We think the company might actually like to hear about Kathy's chair.
What's wrong with refrigerators?
Teresa, of Longmont, Colo., is another unhappy refrigerator owner. She says she purchased a Maytag bottom-freezer-drawer fridge a little over a year ago online from HomeDepot.com for $1300 plus taxes.
"The top part stopped cooling 26 days past the one-year warranty date," Teresa told ConsumerAffairs.com. "After waiting on hold for 30 minutes, I was simply told there was 'nothing we can do.'"
Teresa thinks you should get at least five years out of an appliance if you spend $1,300 for it. In the last few months we've received hundreds of complaints about all kinds of refrigerators – not just Maytag. We're not sure what we would recommend if someone were refrigerator shopping. We'd like to hear from consumers who are happy with their refrigerators, so we can pass it along.
Same as cash
Enriqueta, of Fontana, Calif., was planning a trip to Mexico and purchased four tickets on a Mexicana Airline flight, paying with her debit card. Before the scheduled flight, the company ceased operations.
"I called Bank Of America and I talked to customer service to see what I could do," Enriqueta said. "They told me that I had to wait to see if the airline would return my money, and if not to call back to Bank Of America for them to help me recover my money. I tried three times with the airline to try to get my money back but they had filed for bankruptcy."
Enriqueta is unhappy with Bank of America, saying they should have done more to get her money back. In reality, there was probably little the bank could do. It's not like a credit card purchase. Using a debit card is almost like spending cash. Yes, the bank can request that the airline return the funds, but in all likelihood they had already spent it.