---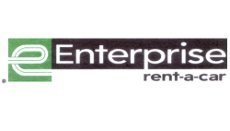 Most car rental agencies will allow you to drop off the vehicle after hours, which helps if you're on a tight schedule. But it can be risky, as Mark, of Hammond, Ind., discovered with Enterprise, which he uses on a regular basis.
"Lately, I've been dropping the car off and using the lock box on Friday because they are not open late enough to accommodate my work schedule," Mark said. "The next day I get a call that there is damage to the car. Someone either opened a car door against it or keyed it aggressively enough to crease the metal. As I was looking at the paperwork they wanted me to sign I noticed it said the car was dropped off damaged. Nothing happened when I was driving the car and I did not notice the damage while I had it or when I dropped it off."
Mark says he knows the damage occurred after he dropped off the car.
"The benefit of dropping off the rental car after hours is a trap," Mark said. "All it does is create a situation where the car is not in a secure lot, and you have no control over it whatsoever. However, Enterprise will still hold you responsible for it until they check it in during the next morning. From 7pm to 7:30am is a lot of time for something to happen."
Mark's advice – and we agree – it's best to not use the night box to check in a rental car.
Even death doesn't end the contract
A woman in Columbus, Ohio ordered some product from Hydroxatone last year. No one disputes that. But the woman died shortly afterward. For a while, the automated monthly payments were made from the woman's checking account, but once the estate was settled and the account was closed, her husband John began getting the bills.
"Their explanation is that the order was placed on a telephone that is in my name and therefore I am responsible," John told ConsumerAffairs.com." I never ordered this product and they had no right to send the product or bill to me."
John is correct. And interestingly, when John said they could life a claim against his late wife's estate, he said the company said it had no intention of doing that. They've probably been down that alley before.
Dwayne, of Homosassa, Fla., reports an experience at a Comfort Inn in Mt. Vernon, Ohio, that's a new one on us. He says he booked a two-night stay online of $95.61 and paid with his Visa debit card when he checked in. Online rates are often less that what you'd pay for a walk-in without a reservation.
"When I checked my bank account a few days later they had also charged me an additional $140.63 a total of $236.24 for two nights," Dwayne said. "When I contacted the motel they gave me the runaround and finally told me the motel was full on Thursday June 9, 2011 so they had to charge me extra because they had to turn people away."
So, let's get this straight. The motel agreed on a rate and accepted payment from Dwayne, only to go back later and unilaterally raise the rate a few days later, after Dwayne had already completed his stay. And this is legal? Not likely.
Modification mirage
As many struggling homeowners have discovered, it isn't easy to get a mortgage modification, even through a legitimate process. But homeowners should be extremely wary of companies offering aid in exchange for an upfront fee.
"During October 2010, I was contacted by and individual who indicated he was from Federal Modification Group," LaToya, of Anapolis, Md., told ConsumerAffairs.com. "I was told that I could modify my current loan. I began the procedure of modifying my loan by "processing paperwork" and paying a fee of $1250.00. Approximately, one month later, I had received nothing from the company."
In fact, despite her repeated calls, LaToya says she has received nothing from Federal Modification Group and her demand for a refund was rejected. Last November, the Federal Trade Commission (FTC) adopted new rules banning companies offer mortgage modification assistance from collecting an advance fee before any assistance had been provided.