---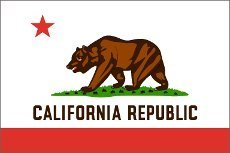 Parking your car in California may be riskier than in most other states. The National Insurance Crime Bureau (NICB) reports the Golden State claims eight of the top ten cities with the highest per capita vehicle theft rates.
The survey found that Fresno, Calif., led the nation in vehicle thefts per capita in 2010., with 7,559 stolen vehicles. That's up from 5,875 in 2009.
Other California cities making the top ten list were Modesto at number two, Bakersfield in third, Vallejo at fifth, Sacramento at number six, Stockton at number seven, Visalia at number eight, and San Francisco at number nine.
The only other two cities making the dubious top ten list were in Washington State – Spokane in fourth place and Yakima at number ten. In all, the West Coast accounted for more than 64,000 vehicle thefts last year.
State College, Pa., had the fewest vehicle thefts last year, according to the report.
"While improved anti-theft technology and law enforcement efforts have had a significant impact on thefts, professional criminal rings and gangs are active in parts of the country and stopping them is the ongoing challenge," said NICB CEO and President Joe Wehrle.
NICB said the best deterrent to vehicle theft is common sense. You should always:
Remove your keys from the ignition
Lock your doors /close your windows
Park in a well-lit area