---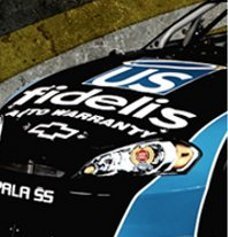 Two Missouri brothers who founded the U.S. Fidelis auto warranty business are facing hard time after being indicted on charges of consumer fraud, stealing and illegally selling insurance.
Darain Atkinson, 46, and Cory Atkinson, 41, appeared before St. Charles County, Mo., Judge Lucy Rauch Wednesday. They were each released from jail on $250,000 bond.
A 14-count indictment accuses the Atkinsons of keeping refunds that were owed to customers who canceled their coverage, charged customers more than their contracts allowed, lied in their sales pitches, falsely suggested that U.S. Fidelis was affiliated with auto manufacturers and dealers, and sold insurance without a license.
The criminal prosecution of the Atkinson brothers follows numerous civil actions, including a lawsuit brought by 11 states that was settled last November. That suit was settled with an agreement that the brothers will never again sell motor vehicle service contracts in the 11 states and required them to turn over millions in assets to the bankruptcy court.
"It is extremely disappointing when those who obviously have a good head for business choose to use their skills to break the law," said Richard Cordray, who was then Ohio's attorney general. "In this case, these two individuals built a multimillion dollar business selling 'extended warranties' that were actually service contracts.Service contracts do not meet the same standards of a warranty and as a result, consumers spent millions of dollars on a product that did not do what they were led to believe it would."
Criminal charges
Missouri Attorney General Chris Koster's office is handling the criminal prosecution, which is unusual because local prosecutors usually handle violations of state law. But state law allows the attorney general's office to enforce the state's primary consumer protection law, the Missouri Merchandising Practices Act, through civil suits or criminal prosecution, Courthouse News reported.
Prosecutors say life was sweet for the Atkinsons until their business imploded in 2009 under the weight of consumer complaints, lawsuits and actions by state officials. Their company at one time led the nation in the sale of auto service contracts.
The Atkinsons lived an exorbitant lifestyle complete with mansions, fleets of exotic cars and more than 1,100 employees but their property was auctioned or put up for sale as part of the bankruptcy proceedings. The brothers' wives were allowed to keep $500,000 plus $75,000 in jewelry, but can not turn those assets over to their husbands.
High stakes
The stakes are high for both brothers in the criminal action. Due to a 1986 conviction for theft, burglary and forgery and a 1987 conviction for manufacturing counterfeit Federal Reserve notes, Darain Atkinson could be considered a persistent felony offender and could face life in prison if convicted.
Cory Atkinson, who has a 1987 felony conviction for trespassing, faces up to 15 years in prison if convicted.