---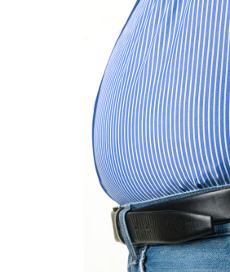 Consumers trying to shed a few pounds instinctively reach for low fat products at the grocery store, but maybe they shouldn't. A new study says synthetic fat substitutes used in low-calorie potato chips and other foods could backfire and contribute to weight gain and obesity.
The study, by researchers at Purdue University, was published by the American Psychological Association. It challenges the conventional wisdom that foods made with fat substitutes help with weight loss.
"Our research showed that fat substitutes can interfere with the body's ability to regulate food intake, which can lead to inefficient use of calories and weight gain," said Susan E. Swithers, PhD, the lead researcher and a Purdue psychology professor.
For the experiment, lab rats were fed either a high-fat or low-fat diet of chow. Half of the rats in each group also were fed Pringles potato chips that are high in fat and calories.
Olestra
The remaining rats in each group were fed high-calorie Pringles chips on some days and low-calorie Pringles Light chips on other days. The Pringles Light chips are made with olestra, a synthetic fat substitute that has zero calories and passes through the body undigested.
For rats on the high-fat diet, the group that ate both types of potato chips consumed more food, gained more weight and developed more fatty tissue than the rats that ate only the high-calorie chips. The fat rats also didn't lose the extra weight even after the potato chips were removed from their diet.
"Based on this data, a diet that is low in fat and calories might be a better strategy for weight loss than using fat substitutes," Swithers said.
However, she warned that it can be difficult to extrapolate laboratory findings about rats to people, even though their biological responses to food are similar. The study was conducted by Swithers along with Purdue psychology professor Terry L. Davidson, PhD, and former Purdue undergraduate student Sean Ogden.
Confusing the body
Why would a fat substitute confuse the body? Food with a sweet or fatty taste usually indicates a large number of calories, and the taste triggers various responses by the body, including salivation, hormonal secretions and metabolic reactions. Fat substitutes can interfere with that relationship when the body expects to receive a large burst of calories but is fooled by a fat substitute.
Olestra is no longer used in foods in Canada and the United Kingdom. In the U.S., the Center for Science in the Public Interest has waged a long campaign to have it banned, saying that it is unhealthy.