---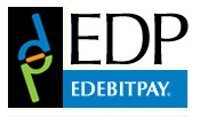 A federal class action claims Internet payday lenders eDebitPay and Platinum Online Group take information from loan applicants "and use it to forge checks on behalf of the applicants ... without the applicants' knowledge or consent."
eDebitPay was recently found in contempt of court and fined $3.7 million after a federal judge found that the company had violated the terms of a 2008 court order that prohibited it from taking money out of consumers' bank accounts without authorization.
The suit alleges that the defendants routinely forge checks payable on the personal checking accounts of consumers who apply for online payday loans, without the knowledge or consent of the consumers.
Through the unauthorized use of loan applicants' personal information, the defendants steal money "from those who need it most," the suit charges.
Similar complaints
The allegations in the suit are similar to complaints received by ConsumerAffairs.com from consumers nationwide.
"They withdrew $99 out of my checking account without my authorization. I have overdrawn fees out of this world," said Lashawn of Petersburg, Va., in a complaint about eDebitPay. "I have several children -- we are on a fixed income that was all the money we had and I don't have money to just be giving to the bank."
In the suit, filed in U.S. District Court in San Francisco, Deborah Deffenbaugh of San Francisco and Allan Wyatt of Malibu, Calif., recount how their checking accounts were raided after they applied online for payday loans on different websites.
Deffenbaugh said that in May 2011, when she applied for an online payday loan the website asked if she wanted to enroll in various unrelated offers and she declined. She then proceeded to enter the information required to get the loan, including her bank routing number and checking account number.
She later discovered a remotely-created $99.49 check had been paid from her account to "Platinum Online Group – SavingPays99," a company and service she had never heard of and had never authorized to access to her checking account.
Wyatt says in the suit that he also applied for an online payday loan in May 2011 from the website www.paydayloans.com. He also declined all unrelated offers but entered his bank and checking account numbers as requested and, like Deffenbaugh, soon found that a check had been created and used to withdraw $99.49 from his account.
"These checks are fakes," the suit charges. "They are created without the applicants' consent or knowledge. These checks supposedly pay for Defendants' coupon service, though no applicant ever agreed to buy such services." The suit seeks actual and punitive damages.
Long history
It's hardly the first time eDebitPay has faced charges of taking money out of consumers' bank accounts without authorization. In January 2008, the company setlled Federal Trade Commission charges that it made unauthorized debits from consumers bank accounts and engaged in deceptive marketing practices.
The company was ordered to pay $2,258,000 for consumer redress and in May 2011 was found in contempt of court and ordered to pay $3.7 million for violating hte earlier order.
Under the FTC settlement, the defendants were prohibited from debiting a consumers account or causing billing information to be submitted for payment without first obtaining the consumers express informed consent.
The order also prohibited the defendants from misrepresenting any fact material to a consumers decision to apply for or purchase any product or service.
Despite its history, eDebitPay remains an active player in the online world and in 2008 was named an "Inc 500" company in the financial services sector by Inc Magazine.
On its website, the company today trumpets its forthcoming appearance at "Affiliate Summit East" in New York City August 21-23.