---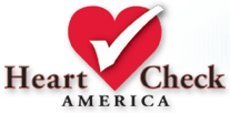 A firm that markets medical imaging scams is being accused of using high pressure to sell long-term imaging contracts that many patients don't need.
The company claims its scans can detect dangerous heart conditions and other health problems but doctors say many people the company pitches aren't likely to need the scans. And even for patients who are at risk, some experts say there's no medical evidence that the test's benefits outweigh its potential risks.
Regulators in Nevada and Colorado earlier cited one Heart Check America location and shuttered another, saying they lacked adequate medical supervision and had not taken proper precautions to avoid exposing patients to excessive radiation.
The latest suit was field by Illinois Attorney General Lisa Madigan, who accused the business of using "unfair and deceptive business practices" to manipulate consumers into signing up for expensive 10-year body scan contracts costing up to $7,000 plus annual dues.
The complaint, filed in Chicago, charges:
Multiple scans may not be medically appropriate, and sales are based on a false premise that early detection of disease always leads to better outcomes.

The people selling the scans were not medically trained, and no medical provider evaluated patients before they received the scans.

Consumers were not informed of risks, including radiation exposure, false-positive tests and a false sense of security from false-negative tests.

Some test results were inaccurate.
Cancer Check
The suit also names Sheila Haddad, the owner of Heart Check America, and her son David Haddad.
The Haddads previously owned Cancer Check America which ceased operating in May after questions about its connection with Heart Check America, according to the Island Packet newspaper. The paper said the Cancer Check center in Hilton Head, S.C., offered free lung or heart CT scans in the hopes people would sign up for a package of examinations.
Madigan's complaint says the Illinois Attorney General's office has received 25 complaints against Heart Check since June 2010. The Federal Trade Commission, Better Business Bureau, Colorado and Nevada state regulators also have received complaints.
The suit seeks to halt the company's activities and requests civil penalties up to $50,000 per violation if the court determines there was intent to defraud. It also seeks restitution for consumers and asks to have their contracts voided.
"Minor" violations
The Chicago Tribune said David Haddad earlier characterized any regulatory violations as minor.
"People come back and say, 'Thank you, my wife will be (alive) because we found this,'" Haddad said. "I made my mom and sister go. People hug and kiss us goodbye in these clinics."