---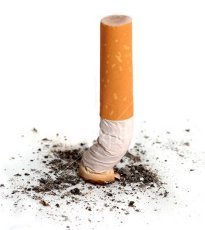 Legislation passed in 2009 gives the U.S. Food and Drug Administration (FDA) enhanced power to regulate tobacco products and provide more food safety oversight. But the House Appropriations Committee has voted to weaken that law.
The vote came this week on an amendment that would restrict the kinds of scientific evidence used as a basis for FDA action. The result, say critics, is that the FDA's newly-granted authority to regulate cigarettes would be weakened. The American Academy of Pediatrics (AAP) is one group taking the committee to task.
Doctors take issue
"The FDA's ability to regulate tobacco products, dangerous drugs, and unsafe foods is essential for the overall well-being of children and the American public," said O. Marion Burton, MD, president of AAP. "The amendment, introduced by Representative Denny Rehberg (R-MT) during consideration of the fiscal year 2012 Agriculture Appropriations bill, limits existing FDA authority to assure the safety of the food and drug supply, prevents the overuse of antibiotics in livestock, and weakens the agency's ability to protect young people from dangerous tobacco products."

Critics say should the amendment become law, it would be virtually impossible for the FDA to stop tobacco companies from adding ingredients that attract children, prevent unsafe food and drugs from entering this country, or stop antibiotic-resistant bacteria from causing human illnesses.

"The AAP strongly urges the U.S. House of Representatives to reject this dangerous proposal in the final version of the spending bill," Burton said.
Amendment called vague
The amendment states that the FDA will be prohibited from using funds to "propose rules and regulations that are based on factors other than science." Critics say the wording is so vague that the agency could find itself unable to do much of anything.
The amendment passed 29-20, largely along party lines.