---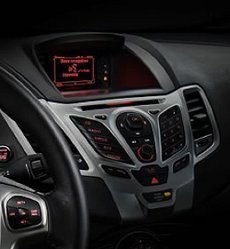 Ford slipped and Toyota recovered somewhat in the latest J.D. Power and Associates survey that tracks buyer satisfaction with new cars and trucks.
Ford fell to No. 23 this year, far down from last year, when it was No. 5, making it the highest-ranking mass-market brand in the Initial Quality Study, which measures problems reported by new car owners during the first 90 days of ownership.
Problems reported by Ford owners in the first 90 days rose to 116 per 100 vehicles, up from 93 last ywear.
Power said one element that affected Ford and other manufacturers is consumer discomfort with complex new infotainment features and fuel-saving power train refinements that sometimes make automatic transmissions seem to hesitate while shifting.
Toyota rebounded to No. 7, with 101 problems per 100 vehicles, a big gain from the previous survey when it dropped below the industry average for the first time.
Lexus topped all brands with 73 problems per 100 vehicles. It was followed by Honda, Acura, Mercedes-Benz, Mazda and Porsche, which placed first in 2010.
Dodge finished last, with 137 problems per 100 vehicles. Suzuki, Mitsubishi, Volkswagen and Mini also placed at the bottom of the survey.
J.D. Power and Associates 2011 U.S. Initial Quality Study
2011 ranking (problems per 100 vehicles)
Lexus
73
Honda
86
Acura
89
Mercedes-Benz
94
Mazda
100
Porsche
100
Toyota
101
Infiniti
102
Cadillac
103
GMC
104
Industry Average
107
Hyundai
108
Subaru
108
BMW
109
Chevrolet
109
Volvo
109
Chrysler
110
Lincoln
111
Audi
113
Kia
113
Buick
114
Jaguar
114
Ram
114
Ford
116
Nissan
117
Jeep
122
Land Rover
123
Scion
123
MINI
131
Volkswagen
131
Mitsubishi
133
Suzuki
136
Dodge
137