---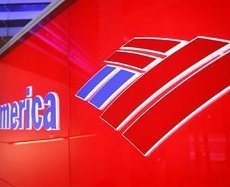 Warren and Maureen Nyerges were shocked last year when Bank of America initiated foreclosure proceedings on their 2,700 square foot Naples, Fla., home. Shocked, because the Nyerges purchased the home in 2009 with cash – they never even took out a mortgage.
Rather than making their way through the customer service maze at the bank, the Nyerges simply hired an attorney to set the bank straight. Eventually, Bank of America realized its mistake and dropped the matter.
But there was the small matter of the Nyerges' lawyer's fees. The Nyerges made several requests to Bank of America to pay the fees and said they got nowhere. So the lawyer took the matter to the courts.
Court order
In court, a judge ordered Bank of America to reinburse the couple for the legal fees. The Nyerges claim Bank of America steadfastly ignored them and the judge's ruling. No check was forthcoming.
Refusing to let the matter drop, the Nyerges' attorney, Todd Allen, ratcheted up the confrontation. He returned to court and secured a foreclosure order against the bank branch for failure to pay.
For the local media, the "man bites dog" story was irresistible. When Allen arrived at the branch with sheriff's deputies in tow, cameras were rolling. Allen instructed the deputies to take computers, furniture, even the contents of the cash drawers at the teller windows.
Only then, apparently, did the local bank officials realize the Nyerges and their attorney meant business. Within the hour, the manager of the local branch handed over a check for $5,772.88 to cover the original costs – plus late fees, of course. There was also an apology.
"We apologize to Mr. Nyerges that there was a delay in receiving the funds," said the bank in a written statement to the Naples News. "The original request went to an outside attorney who is no longer in business."