---
We all want dear old Dad to have a great time on Father's Day but finding just the right gift or special event isn't always easy. We don't want to encourage any bad habits so whiskey and fast cars are out. We won't even mention what could go wrong with a new minicam and Twitter account but here are some other great ideas that have proven to be a bust for many of our readers.
Flat-Screen TV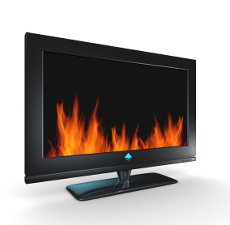 Most dads like to grab the remote and park themselves in front of the TV, but finding a flat-screen TV that will last more than a few years and won't burn the house down isn't easy.
Tracy of St. Louis bought her husband a nice new 32-inch Polaroid TV a few years ago. The first one turned out to be defective. So did the second one. The third one was OK for awhile but then the screen went black and the thing started to smoke.
Polly of Cedar Park, Texas, shelled out $1,895 for a 42-inch Panasonic plasma TV for for her husband. It worked for two years before the picture blinked out and Polly paid $135 to learn that it would cost another $600 to fix i.
"This is a major disappointment for my husband who now has Alzheimer's disease. His main interest is watching TV all day and now it is impossible," Polly said.
Ann bought her husband a 32-inch Vizio TV. " He was quite pleased with the appliance until this morning when he went to turn it on. Instead of a program all he heard was a popping sound," she reported.
If this doesn't dissuade you from buying a flat-screen TV, take our advice and buy a back-up power supply to go with it. This will protect the delicate electronics from surges more effectively than a simple surge protector. Also, don't put the TV in a cabinet. LCDs generate lots of heat and need adequate ventilation.
So does Dad, for that matter. Get him something that will get him outside more often, as long as it's not a gas grill.
Gas Grills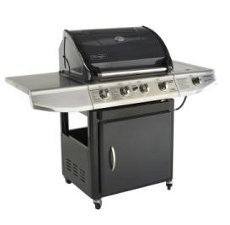 All right, it's hard to get those charcoal grills started, but at least they're cheap and pretty simple to use, which you can't say for a lot of gas grills.
Deborah of Virginia Beach bought her husband a Charmglow grill as a Father's Day gift. As Dad stood proudly by holding the couple's two-year-old daughter, the propane hose sprung a leak and set fire to the grill.
"My grill is half black and I spent a lot of money on this," Deborah complained.
Things didn't turn out much better for Jennifer of Corning, NY. "I purchased my Perfect Flame SLG2008A from Lowe's fourteen months ago as Father's Day present for my husband. Today it decides the burn up for no reason at all," she wrote.
"The third burner igniter appeared to have started the problem. It caught the gas line on fire, disintegrating the line, it also caught the inside of the grill on fire bubbling up the black coating and making it peel," she said.
Outdoor Furniture
OK, ladies, we know you like to decorate the deck, backyard and so forth with tables, umbrellas and whatnot, but pause for a second and ask yourself if Dad wants to spend his special day putting this stuff together and dealing with all the things that can and often do go wrong.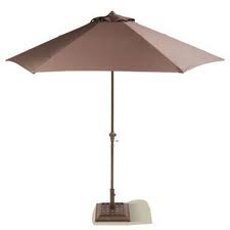 Take Barbara of Dracut, Mass., for example. She bought a Hampton Bay outdoor umbrella for Father's Day last year. The first one failed when the tilt adjustment failed. So did the second one.
"This is not a cheap umbrella it cost almost $300.00. Home Depot is kind enough to return them with out a sales slip but how many times is this going to happen?" she asked. Answer: Most likely, it will keep happening until Dad refuses to set up one more of the infernal contraptions.
Now listen to Pam of Tampa: "Purchased Hampton Bay Portachi 5 piece patio table and chairs June 2007 for Father's Day gift for my husband. My 2 stepsons and I really shopped and looked at many sets before we found one my husband liked. I'm talking about a 3 year quest here before we talked him into (emphasis added) this beautiful patio set. … Six months later, the first chair had a weld break and now if you sit in the chair you fall backward. Second chair broke the same way two months ago. We are not fat people and chairs were not abused."
Don't even mention Martha Stewart tables. Judi of Tonawanda, NY, had her family over for Father's Day around their Martha Stewart patio table. After everyone went in I went about my usual routine of putting away my umbrella and cushions. I went into the garage to get the cover to protect the table and before my eyes suddenly the entire table top shattered."
Gift Cards
Here's the thing wives and children don't understand about men: We don't like to go shopping. If you give us a gift card, it will go into the sock drawer where it will be found someday by our heirs.
If we do try to use it, chances are things will turn out about as well as they did for Rod of Fox Island, Washington: "My daughter purchased a [Home Depot] gift card for me on Father's Day for $40. I lost the card, but had the receipt that she was given at the time of purchase. Two separate service employees said that there was no way that they could verify that the gift card had not been used and that they could not issue me another card."
Rod even sent a certified letter to Home Depot's CEO explaining the situation but got no response.
Getting Up Too Early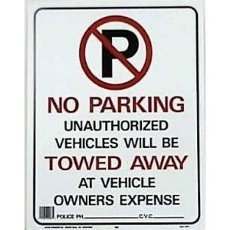 Dad gets up early all year round to go to work. He doesn't want to get up early on Father's Day. All kinds of bad things can happen if he does. Gerri of Merrick, N.Y., got her husband up bright and early on Father's Day and made him take her to the AT&T Wireless store.
But they got there before the store was open, so they parked in the store lot and went for a stroll. When they came back, their car was gone. Towed away, actually, just as the "Parking For Customers Only" sign warned.
So Dad wound up hitching a ride to the car pound and shelling out $300 cash to get his car back. Gerri didn't come out of it too well either. She said her blood pressure rose so high she passed out on the floor and got a nasty bump on her elbow.
What's Left?
So what should you get Dad for Father's Day? If your Dad's anything like this one, we'd recommend a good cigar, a bottle of cheap red wine and his favorite dinner, preferably cooked inside using reliable and time-tested kitchen appliances. Add spice as needed.