---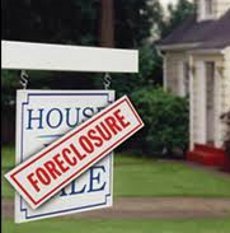 Sometimes the best way to get the pain over with is to rip off the bandage. When it comes to resolving the housing crisis, a Kansas State University professor says delaying foreclosures, as the banks are doing now, isn't helpful.
Foreclosures have dropped dramatically in recent months as banks continue negotiations with attorneys general over a settlement that looks at foreclosure practices. K-State finance professor Eric Higgins says some of the settlement proposals may backfire and do more harm than good.
Higgins co-authored the studies with Charles Calomiris, a professor at Columbia Business School, and Joseph Mason, finance professor at Louisiana State University, in response to current negotiations that have delayed many foreclosures from occurring.
Making matters worse
Because the terms of the proposed servicer settlement call for banks to do more on forgiving mortgages, the studies say it would only encourage more homeowners to strategically default on their loans. Delaying or prolonging the foreclosure process doesn't help either because it prevents the market from recovering.
"In no way do our studies suggest that foreclosure is a good thing," said Higgins. "It is very unfortunate, but to delay the foreclosure process doesn't help anybody. It doesn't help the homeowner who is in debt and can't get out of debt. It's not helping the economy because we can't find the bottom of the housing market. And it's not helping neighborhoods because you have neglected houses."
While housing has officially entered a double-dip recession, in which sales and prices fell, rose, then fell again, Higgins says that's a bit misleading. Higgins said it is not so much a double dip in the market, but rather the market never hit bottom.
Not exactly a double dip
"The reason it appears to be a double dip is because foreclosures stopped due to the uproar over robo-signing practices," Higgins said. "So, what we were seeing for home prices at that time wasn't really a true price. Once a true regulatory settlement was reached with mortgage servicers, the foreclosure process began again, the inventory of houses increased and prices dropped."
Completing foreclosures and clearing bad mortgages is the best way to help the market improve, Higgins said. It takes an average of 17 months for a foreclosure to happen, and during that time, the home can be sitting, becoming run down and declining in value.
Over the weekend the New York Times reported that so many homes with bad loans clog the pipeline, that it would take years for foreclose and dispose of them all. For example, in New York State, lenders will need 62 years to repossess the 213,000 homes that are now in severe default or foreclosure, longer than any other state. New Jersey's backlog is 49 years while Florida, Massachusetts and Illinois are at least a decade behind, the paper quoted LPS Applied Analytics as estimating.