---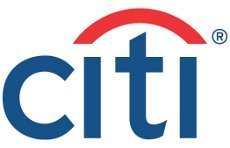 Citigroup is now the latest major company to disclose that its computer networks have been penetrated by hackers. It turns out the attack occurred a month ago, with the hackers apparently gaining access to some credit card data.
However, the company says other sensitive data, including customer's Social Security numbers, was not accessed.
Also last month Sony was the target of multiple attacks, including one that shut down its PlayStation network. In that attack, hackers also reportedly gained access to some users' credit card information.
Just last week Google revealed that hackers had hit its Gmail accounts, with the resulting exposure of user names and passwords. Google blamed the attack on hackers in China, though the Chinese Government denied it.
In case you're getting paranoid, fearing that hackers are focusing on U.S. targets, that doesn't appear to be the case. The BBC reports that hackers in China and Vietnam have begun launching attacks against each other. They're targeting hundreds of websites in what appears to be a territorial dispute – not cyber territory, but actual terra firma.
Why are hackers suddenly breaking into websites and computer networks all over the world? Maybe because they can. If hackers are out in front of the security teams assigned to hold them in check, maybe they just want to flaunt it.
How can consumers protect themselves? By being very careful about responding to email. Chester Wisniewski, a senior security advisor at Sophos Software, says consumers should be especially leery of emails that look like they are from banks.
"Never accept incoming communications purporting be from financial institutions you do business with, whether by email or phone call," Wisniewski writes in today's blog. "Call them back using only the phone numbers published on your cards or statements. When logging in to perform online transactions, always enter their website address directly in your browser. Never click links."