---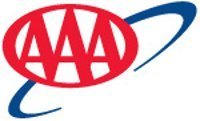 AAA has for decades been the first choice of many motorists when they have a flat tire or dead battery.
Now the nationwide motorist service organization is getting ready to handle another kind of dead battery – the ones found in electric vehicles (EV), like Nissan's Leaf.
AAA says it will be testing fast-charging EV trucks in September. It plans to have at least six of the trucks in states including California, Oregon, Washington, Florida, Tennessee and Georgia.
"We know electric vehicles are coming and we've got to be ready for them," spokeswoman Christie Hyde said.
She declined to provide details on the cost or makers of the units and said AAA will test chargers from multiple suppliers.
More to come
There aren't many EVs on the road yet but Nissan and Tesla Motors are already producing sedans and roadsters and more automakers are set to follow, so the demand is certain to grow.
It's not a matter of just plugging your car in when the battery runs down. Power companies and others are beginning to offer "charging stations" for home and business use. They use a special transformer to deliver the oomph that's needed to recharge batteries quickly.
The Leaf gets about 70 miles on a charge in combined city and highway driving. The Tesla Roadster, a $109,000 high-performance sports model, gets about 200.