---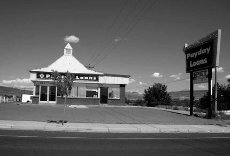 For a couple of years now, a scammer, described as "having a thick accent" has been terrorizing consumers, posing as a debt collector for a payday loan company and making all sorts of abusive threats. The objective is to frighten victims into paying a phony debt with their debit or credit cards.
While this particular scam has continued unabated over the months, it appears to have spawned at least one copy cat scam, which has shown up in North Carolina and perhaps other states as well. In North Carolina, consumers have reported phone calls from a scammer claiming to be a police officer, prepared to arrest the victim for an unpaid debt. Of course, nothing like that is legal.
"Don't let scammers intimidate you into paying debts you don't owe," said North Carolina Attorney General Roy Cooper. "These calls come from crooks, not real law enforcement officers."
The callers say they are from the "Federal State Bureau of North Carolina," a completely fictitious, and nonsensical agency. The callers tell people they owe a debt and must pay it now or go to jail. The telephone number is a Google Voice number that Cooper says could be coming from anywhere in the world.
If you receive a similar call:
Don't give out your personal information, particularly your bank account and credit card information.
Check your credit reports for free at www.annualcreditreport.com or 1-877-322-8228 to spot any unauthorized credit cards or loans taken out in your name.
Consider a free security freeze to block unauthorized use of your credit. For information about how to get place a security freeze on your credit.
Remember that legitimate debt collectors will provide you with written proof of a debt. They are not allowed to use profanity or threaten you with violence or arrest, and they must follow rules about when and how they contact you.