---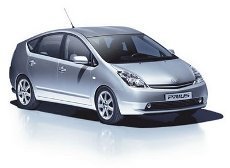 Toyota has a pretty good reputation as a used car. However, the exception may be the poplar Prius. Apparently, the hybrid technology doesn't age all that well.
"My 2006 Prius was working fine," Joan , of Rocky River, Ohio, told ConsumerAffairs.com. "The next morning, the hybrid drive started, but the car would not move. I tried it several times to go forward or to go backward with the same result. The wheels would not turn."
Joan said she was told that the auxiliary battery was dead so the car would not move. In fact, the wheels wouldn't turn.
"There was no remedy except for the dealer to put in an expensive new battery, using an expensive installation process," Joan said. "Toyota should have an easy power override for such times."
That sounds like a good idea. In the meantime, with expensive gasoline prices, consumers should perhaps think twice about paying a lot for a used Prius. A used gasoline-powed Corolla might be a better buy when repairs are factored in.
Unauthorized charges
Trilegiant, infamous for placing unauthorized charges on credit cards, has begun using telemarketers instead of pop-up Internet ads. But sometimes the result is the same.
"I got a phone call from them after purchasing something on the Amazon web," said Michael, of Koppel, Pa. "I told them I was not interested. Well, ever since then they been taking $19.99 out of my account.
Michael said he had to close his credit card account to get rid of them. Actually, he didn't have to do that. He could have reported it as an unauthorized charge to his credit card company, which would then demand a proof of purchase from Trilegiant. They're probably very familiar with the drill by now.
Not talking to each other
Telephone systems are supposed to be fully compatible with one another. But William, of Las Vegas, Nev., says they aren't.
"My mother uses an AT&T cell phone and for the last two weeks she has not been able to call my phone, which uses Magic Jack," Willian told ConsumerAffairs.com. "AT&T claims that it is a Magic Jack problem caused by a change Magic Jack made to their system. After my mother had no luck dealing with AT&T, I tried to work with Magic Jack using their online live help. That person ended up telling me it is AT&T's problem and Magic Jack would not get involved in trying to solve the issue."
It seems William has a legitimate issue here. Perhaps he would lodge a complaint with the Federal Communications Commission and let the federal regulatory agency get to the bottom of it.
Lost points
Since the credit crisis three years ago, credit card companies have unilaterally closed customer's credit card accounts on a more frequent basis.
"Bank of America froze my account and when I called to inquire they told me my account had been closed, even though I had been a good customer and my account was in perfect standing," Abbee, of Naples, Fla., said.
Annoyed, Abbee said she paid off the balance and figured she had only lost a credit card. But it turns out she had lost something more.
"Today I went to redeem my 110,000 WorldPoints and was told that my points have been 'forfeited' because THEY closed my account," Abbee said. "I did nothing wrong and my account was in good standing when they closed it. How can they steal my points?"
Good question. For consumers who have rewards cards, it might be advisable to use the awards as you get them and not let them pile up. You never know when they'll just fly away.