---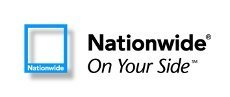 So, your insurance company canceled your policy? You're not alone. Even a former insurance agent says his policy was pulled. Michael, of Spanish Fork, Utah says he was once an agent with Nationwide Insurance and has just learned the company canceled his policy. And he's not happy with the way it was handled.
"This happened more that seven months ago without any notification," Michael told ConsumerAffairs.com. "Normally if a policy is non-renewed the agent would call and inform the client so that other insurance could be put into place in a timely manner. Not only did I not receive any calls regarding the termination but did not receive any termination notice from the company despite their claims that they sent one to me."
Michael says he is still at a loss as to why he was canceled. He says he's had the same policy in effect for the last four years. We have received other reports of canceled policies, especially in the wake of weather disasters.
Dangerous scam
Over the last week ConsumerAffairs.com has seen an increase in reports from consumers reporting contact by the scammer who claims to represent Fast Cash USA. The the sound of it, it's the same operation, they just keep changing the name of the payday lender they supposedly represent.
"I received a phone call from a financial Fraud Claims stating they were calling on behalf of USA Fast Cash," said Kim, of Newport News, Va. "He stated that they were taking charges out against due to a payday loan I took out, canceled and they could not get back."
Kim didn't recognize this for the scam that it is, but fortunately she didn't fall for it either. The name, who threatened to have her arrested, demand that she fax a copy of her drivers license and financial information. She refused, but is worried.
What she should be worried about is this character has her personal information. Where he got it is the million dollar question. The fact that most of the targets of this scam did, at one time, apply for a payday loan might be an indicator that the information was stolen from, or sold by, a payday loan company. This seems ripe for a Federal Trade Commission investigation.
If you get one of these calls, hang up immediately. Then, contact all three credit reporting agencies and place a fraud alert on your account.
Not my plan
Jane, of New York, feels like she has been a victim of bait and switch at the hands of Vonage.
"I signed up with Vonage for a $17.99 for 500 minutes of VoIP service," Jane told ConsumerAffairs.com. "They have informed me that they are now charging me $19.99 for more minutes, which is not what I want. They are refusing to offer me the initial baited offer but have now switched me to higher rate."
Communications companies routinely have wording in their terms of service that say they are allowed to substitute your plan with another, if they discontinue the plan you are on. It does seem unfair, especially since they require you to commit to a two-year contract.