---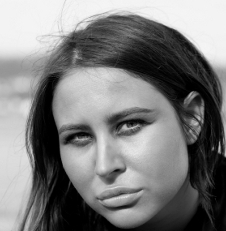 Mothers Day is a busy time for florists, and not all of them, it seems, are able to deliver the goods. Carmen, of Cleveland, Ariz., said he ordered flowers through JustFlowers.com for his wife on May 3, asking that they be delivered last Thursday, May 5.
"I was contacted by customer service verifying my order was going to be delivered, and I did not understand why they called until I got a call from my wife saying she received four calls from the florist saying they could not deliver over county lines," Carmen told ConsumerAffairs.com.
So Carmen called JustFlowers and was told there was a mix-up, the flowers would be delivered after all. Only now, the surprise was no longer a surprise. And Thursday and Friday came and went, with no flowers.
"Today is the Monday after Mothers Day and my order was never delivered, and every attempt to contact customer service goes unanswered," Carmen said.
Carmen isn't the only consumer with a frustrating Mothers Day experience with an online florist. Holidays can be an overwhelming time for these businesses, that essentially act as "middle men." At especially busy holidays, you may have much better luck dealing directly with a local florist.
Bag check
Travelers know all to well that airlines can lose your luggage. But what consumers might not expect is a cruise ship to misplace your bag.
"We took a cruise on the Disney Dream," Cheryl told ConsumerAffairs.com. "We tagged our bags with the disney luggage tags they sent us, gave our bags to the their porter. Disney took my bag onboard and then never couldn't locate it."
Cheryl thought surely the bag would turn up before long. And it finally did – once she got off the ship!
"The day we disembarked, my bag was unloaded with the rest of the luggage," she said. "It had been on the ship the entire time and they never found it!"
Cheryl, meanwhile, had spent her entire cruise with no change of clothes or toiletries. Her only compensation was two $50 Disney gift cards.
Not cool
For some reason, today's modern, sophisticated refrigerators seem to cause more problems than the old fashioned models. Stacie, of Marathon, Fla., reports trouble with her GE Monogram side-by-side fridge.
"The freezer will not hold a temperature," Stacie said. "Set on zero, actual temp 16. Won't make ice. Have spent $700 in service calls, replaced computers and it still won't work."
Hmmm. Maybe the fact that today's modern refrigerators have onboard computers could be part of the problem. More things to break down.
Payday loans, no
We hate to say it, but George, of Buffalo, N.Y., is a good example of why you should steer clear of payday loans. George obviously didn't realize what he was getting into.
"On March 28 I applied online for a loan for $1,500 from Payday Loans, Yes," George said. "After being asked what minimum amount I would accept I said $1,000."
George then faxed his financial information, as instructed and heard nothing. He assumed the loan was denied. Big mistake.
"Today I was paying some bills online when I notice a extra $291.00 in my checking account," he said. "I went to Payday Loan Yes website and put in my name and found that I owe $450.00. "I am on a fixed income and can't afford $150.00 interest payment on $300.00 for 7 days."
With that last sentence, George has very succinctly stated the case against payday loans. Unfortunately for George, he figured it out too late.