---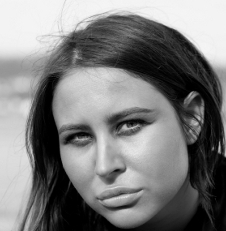 When Tim, of Columbia, Tenn., contacted Dish Network to cancel service, he knew they would require him to return all the leased equipment. But he said he was surprised when a customer service rep told him he would be assessed a $15 fee for each return label he used.
"I was told that this was clearly stated in the terms and conditions I signed for my service," Tim told ConsumerAffairs.com.
However, Tim went back and read the company's terms and conditions.
"Dish Network's RCA Page 7, Item 5, Part B states you must 'contact our customer service... to schedule the return of your leased Equipment.' It says nothing about the customer being responsible for return shipping charges. Nor does it say anything about Dish Network paying the return fees."
Tim also doesn't like the idea that Dish Network keeps your credit card information on file, saying they maintain it even after you request it to be deleted.
Let's see some ID, please
Some might find this next story humorous. Albert, of Clinton, N.Y., certainly does not. Shopping Monday at his local Target, the 80-year old retired colonel picked up some Pepsi and a Smirnoff ICE six-pack and headed for the checkout counter.
"When he scanned the Smirnoff I was asked for an ID card," Albert said. "Now I am almost 80 years and infirm enough to look my age. However still interested in trying the product, I provided my readily available Military retired ID card which had my photo and birth date clearly marked. The cashier refused it and asked for a driver license."
Albert said he fumbled around through assorted papers until he found his drivers license.
"I produced it in its clear plastic envelope," he said. "The cashier returned it and told me to remove it from the envelope so he could scan it. At this time I cancelled my purchases and told him why. Rudely he replied he just worked there and blame Target not him."
Albert says he thinks Target's policy of combining a consumer's name and phone number with a credit card purchase increases the risk of identity theft. Beyond that, he says there is no reason an 80 year old man should have to produce proof that he's over the age of 21. We have to agree with Albert on that one.
You can't assume anything
We get a lot of complaints about Sirius XM satellite radio and other subscription services that use automatic renewal. Consumers end up making wrong assumptions, thinking they have cancelled when they haven't.
"This February my one year contract was due to end," Jim, of Springfield, Mo., said. "The first week of February I received my renewal notice for $161.83. The contract was up at the end of February. I chose not to continue the XM car radio service, therefore I did not send in the money for continuation of the service."
Jim thought he had cancelled the service, but he hadn't. He was surprised in March when he got a bill.
"I called XM radio customer services and was informed that I had the statement of $28.65 for March and a pending bill of $28.65 for the month of April," he said. "I tried to explain to the customer service representative that I did not want to continue their services, because I did not sent in my money for the renewal of services."
But the customer service rep explained to Jim that Sirius XM Radio Inc. automatically renewed the service. The representative explained that the policy was on their web sight and also in their billing statement.
Consumers should understand that subscription services like satellite radio make it as hard as possible to cancel, because they do not want to lose customers. You must go to great lengths, it seems, to cancel any service.
To cancel a service, you must speak to a customer service representative and get a confirmation number for your cancellation order.
Nearly $3000 in fees
GM Money Bank offers a credit service to help pay medical bills that, all too often, health care providers push on their patients.
"In 2006 I went to the dentist and had a bill for $1500," Elaine, of Indianapolis, Ind., told ConsumerAffairs.com. "They requested I talk with these people. I've had nothing but trouble."
Elaine said she got hit with late charges every month, even though she paid on time. She said they took money out of her checking account, sometimes twice a month. She said she got discouraged and stopped making payments.
"Now after all this time I get another bill from the law office of Michael Sipes telling me I now owe $4,223.40" Elaine said. "I paid $1215. The total loan was $1500 to start. I am willing to pay the 285.00 i have left on the loan."
What should Elaine do? In this case she should hire a lawyer to present her settlement offer. Ordinarily, the company might not be inclined to take it, but since GE Money bank's relationship with health care providers in other states has resulted in fraud investigations and lawsuits, a smart attorney should be able to get the message across that it would be better to settle this matter with an Indiana consumer, lest another investigation begin in the Hoosier state.