---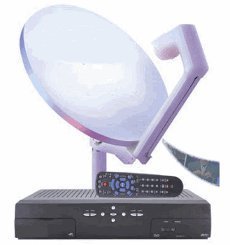 Roger, of Athens, Ga., reports a recent frustrating experience when he was setting up his Dish Network service. He says nearly everything the customer service rep told him was wrong.
"I was told my monthly bill would be $27.04, but it went up to 30.04 on the first bill and was told package just went up," Roger told ConsumerAffairs.com. "I was told I would receive HDTV for life and then received an email telling me my package did not qualify for HDTV. They said installation was free but first the electric company had to check for wires. They said they would finish the installation after the electric company notified them. The electric company came out and Dish never showed up, and when I called, they sent out a tech and charged me 150 dollars, saying the I only had two months after signing up to have this completed."
The lesson here is to basically disregard any promise a customer service, or sales associate makes verbally. Instead, read the contract or the customer agreement. If what the sales person tells you conflicts with the contract, the contract is what will prevail.
Still not fixed
ConsumerAffairs.com gets lots of complaints about washers and driers, like the one from Pamela, of East Hampton, Conn.
"I purchased a Whirlpool duet washer in 2010 and the drum and bearings went before the year was over, making it sound like a freight train," Pamela said. "It was under warranty, it was fixed but the problem returned two months later and now it's out of warranty and the repair is costly. Whirlpool doesn't warranty the replaced parts."
Pamela, like other customers is frustrated that her appliance seemingly can't be repaired. She can either junk it now, or have it repaired a few more times. At that point, she might be able to have it declared a "lemon" under the lemon law, which applies to appliances as well as automobiles.
Doesn't cover everything
It sometimes pays to have renter's insurance, to protect against the loss of the contents of a rented home. But not all policies cover everything.
The apartment above me had a leak in their bathroom and it came down the wall and caused mold on the back of all my pictures so bad that it ate through the pictures," Patti, of Ashburn, Va., told ConsumerAffairs.com. "The apartment company repaired the walls immediately but AllState has refused to reimburse for my damages. Mold is not covered they tell me."
Not infallible
In this day an age, no one seems to use a map anymore. Instead, they rely on GPS. But keep in mind these machines can sometimes make mistakes.
"We have used a Garmin Nuvi 360 GPS for many years with no significant problems," James, of Portland, Ore., said. "But today, as we drove down Arizona Highway 67 to the north rim of Grand Canyon National Park, we encountered problems with the GPS routing that make us wonder how much to trust Garmin."
For about 46 miles, James said he got at least 20 route misdirections--some to the left, some to the right-- that tried to put onto unpaved National Forest roads, such as NF 610, leading from the highway.
"Had we followed the directions and the weather was bad or it was dark, we could have been in serious danger," James said. "In the news, we have heard of other drivers who have been injured or even perished from following GPS directions. Garmin needs to check its data relative to Arizona Highway 67 and issue a correction immediately."
This is a good reminder to use a GPS with some caution. While they are great inventions, you shouldn't invest them with blind trust. A little common sense is also helpful.