---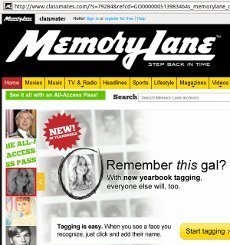 Classmates.com is now known as Memory Lane. The name has changed, but complaints from members who have been auto-renewed, haven't.
"I have repeatedly attempted to cancel this subscription to no avail," Grace, of Miami Florida told ConsumerAffairs.com. "Every three months they charge my bank account. I need them to stop it."
First, let's be clear. Any subscription service will make it as difficult as possible for you to cancel. That's why, when you sign up, it automatically defaults to an auto renewal. You have to go into your account and make sure it's set to manual renewal. Sending them an email telling them you are canceling your membership doesn't work.
According to PC Magazine, if you go into "My Account," you should find the renewal setting. If that doesn't work you can call 425-917-5000, hit 1 for customer support, then 2 for a question about the Web site, and wait to speak to an operator. Ask the operator for instructions for returning to a free membership.
Dialing for dollars
The government grant scam is still victimizing consumers because, especially in these times, there is a great desire to believe you are about to get a lot of money out of thin air. J., of Brown Mills, N.J., recently got a call out of the blue from a man with good news.
"The man said he had called to tell me that I was chosen to receive a $7000 dollar grant from the US government because my family pay their taxes on time and does not have a criminal background," J. said. "He said that the money would be transferred to me in 45 minutes. He needed my account information, he could have the money deposited through any debit or credit card or I could give him my savings account number, I would then receive a confirmation number before we ended the call and he would give me call back information in case I needed anything."
J. said she suspected it was a scam but decided to play along.
"I asked him if he could transfer the funds to the school I am attending," she said. "I assumed if it was a grant I was eligible for it because I was a student and therefore he should have no problem giving the money to my school. He seemed confused as to why I would even consider having the money transferred to my school and then told me no."
J. said she sent us the story because she wants others to be aware of these kinds of scams and not to give out personal information to a stranger who claims the government is willing to give you free money. A good reminder for us all.
The case of the missing payment
Kristin, of Stone Mountain, Calif., had what many would say is a low credit card balance of $300, but for a college student, she said it was hard to pay it off.
"I was only paying the minimum due, which was like putting money in a bucket with a hole in it," Kristin told ConsumerAffairs.com. "Towards the end of 2010, I was unable to pay anything on the balance, and late charges and interest began to accrue. In February after I received my tax return, I paid $300 towards the past due balance. I never heard from Capital One again."
But she did hear from a collection agency, telling her she owed $521. What happened to the $300 payment?
"I called Capital One and asked them what happened to my payment, and basically they said they didn't know," she said. "My bank states that Capital One received the $300, but Capital One made it seem as if my money went into the abyss, and they had no way of retrieving it."
If Kristin has proof from her bank that her check for $300 to Capital One cleared, then she should present that evidence to both Capital One and the collection agency. She may still owe a small amount on her balance, but a $300 payment should have taken it down quite a bit.
Not so green thumb
Lots of spring gardens are sprouting, but not at the home of Jimmy, of Lehigh, Fla. He says he ordered about $129 worth of plants from Gardenerschoice.com. First, he says, they didn't arrive in the mail when they were supposed to. When they did arrive, he said, they looked dead.
"They all look dead but Gardeners Choice said they may still live," he said. "Weeks later they are still all dead."
Unfortunately, complaints about Gardeners Choice appear to sprout annually. The company advertises a money back guarantee and Jimmy should insist on it. When he gets the money, he should go to a local nursery and buy his plants. Maybe they'll cost a little more but they'll be a lot healthier.