---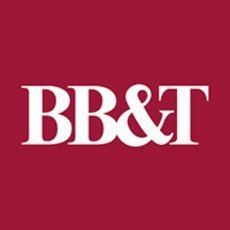 The economic crash of 2009 hit a lot of small businesses very hard. Elizabeth of New Market, Md., said her husband's construction company, an LLC, was forced to close its doors, with creditors placing a lien on the business property. One creditor, 84 Lumber, asked for a lien against all of Elizabeth's husband's bank accounts.
"The only checking accounts and savings accounts that he had was a personal BB&T joint checking and savings account with myself," Elizabeth told ConsumerAffairs.com. "In the state of Maryland it is illegal to put a hold on a joint account. I was not named on the any lawsuits and I was never an owner or stake holder in the business. We spoke with the garnishment department about this and they said there was nothing they could do."
That was 2009. Elizabeth says the accounts are still frozen but 84 Lumber hasn't gotten any money.
"So if BB&T never sent the money, why are they still holding it," Elizabeth asked. "The lawsuit has been dropped and still they won't release our money."
If Elizabeth is correct that Maryland law forbids putting a hold on a joint account, then she needs to contact Maryland Attorney General Douglas Gansler's office. However, if Elizabeth's husband was using their joint bank accounts for the business, that might give the bank an out.
Not in the driver's seat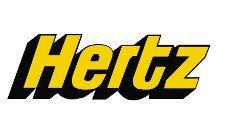 Carrie, of Homestead, Fla., says she reserved a car through Hertz and told them she would be paying with a debit card because she had no credit.
"I called them and asked them if this could be possible and they said it was no problem," Carrie said. "When I arrived at the airport they noticed I had no credit at all. They denied me, making me sit in the airport from 3pm to 11pm that day. Every other car rental place was booked."
Rental companies want you to have a credit account because, if something happens to the car, they want to have a way to hold you responsible for damages. According to the Hertz website, you can pay cash for a rental, but you are required to have what they call a "cash deposit ID card." The customer service rep should have explained that to Carrie when she called.
In or out?
Under new federal debit card rules, bank customers cannot be automatically enrolled in the bank's overdraft "protection." The customer must "opt in." You would think that by "opting in," a customer would be aware they were doing so. Michelle, a Wells Fargo customer from San Francisco, says apparently not.
"The telephone customer service agent told me that on one of my 10 accounts I had opted IN to have overdraft protection, so they could charge me $35.00 for each and every check card purchase I made," Michelle told ConsumerAffairs.com. "I didn't want this so I did not opt in. They say I did and refuse to provide me proof. Over the last six months it has cost me $1200.00."
Presumably, Michelle has changed the option on that account, so she will no longer be subjected to fees. A Center for Responsible Lending survey indicates that most consumers do not want high-cost overdraft coverage for their checking accounts, and that most of the opt-ins so far are largely based on aggressive and misleading marketing, rather than clear and accurate information from banks.
Any change changes the terms
Parag, of Richardson, Tex., was preparing to travel to India on a religious pilgrimage, so she called Dish Network to see if she could suspend her account for a few weeks. She had recently signed up for a special Dish Network promotion, getting America's Top 120 for $24.99 for 12 months and $39.99 for the second 12 months.
"Dish Network advised that Dish Pause was the best option, stating that it would only cost us a $5.00 monthly charge for Dish Pause duration," Parag said. "The account would remain active and resume when we returned."
Parag said she was shocked when she returned two months later and found that, by using Dish Pause, she has "forfeited" her promotional rate.
"My monthly bill now was almost doubled from $24.99 now to $44.99 for Americas top 120 package," she said. "They knowingly omitted this key piece of information."
It's possible the customer service rep Parag spoke with didn't know about that particular wrinkle. It's also possible that, as Parag suspects, they let her give up the promotional rate without informing her that she was doing so. However it went down, it's good to keep in mind that anytime you change the terms of a subscription contract in any way, you may be in danger of losing any kind of special deal you enjoy.