---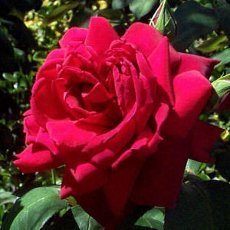 You don't normally think of Mother's Day as a precarious time, but Ohio Attorney General Mike DeWine says that's no reason to let your guard day.
"It's very important to take time to honor the mothers in our lives," Attorney General DeWine said. "Scam artists realize that this a busy time, and they may try to lure consumers with online scams related to Mother's Day. It's important for consumers not to let their guard down."
Consumers who shop online for Mother's Day gifts or flowers should beware of scams including:
Phishing scams – Cyber-crooks may send e-mails claiming to be from a flower company and saying the flowers you ordered will not be delivered unless you log in and re-enter your credit card information. If you receive an e-mail that makes these claims, contact your florist directly to see if there really is a problem.

Fake eCard scams – Scam artists could send fake eCards directing you to a website that looks similar to Hallmark or American Greetings. The fake site prompts users to download new software, which actually installs a virus on your computer. To protect yourself, beware of spelling errors, or generic e-cards that do not include the sender's name in the subject line.
DeWine offered consumers the following tips to protect themselves:
Stick to a reputable online retailer. Do your research and check the company with the Ohio Attorney General's Office and Better Business Bureau to see if other consumers have had problems with the business.

Verify delivery dates and make sure you get a detailed description of what you order. For flower orders, the description should include the type of flowers, arrangement size, total cost, and message on the card.

Go to a company's website directly to order flowers or gifts; do not click on links in e-mails or social websites.

Make sure you have up-to-date security software installed on your computer.

If a website asks for your Social Security number at check-out, beware: it is probably "phishing" for your private information.

Ensure that the website is secure. When entering any type of credit card or payment information, you should see a "lock" icon on the bottom right of your screen (location varies among browsers). You also should look for the "s" in the web address (https).