---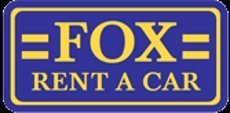 A consumer class action claims Fox Rent A Car and Violation Management Services run an "illegal scam" by charging customers a bogus "service fee" of as much as 16 times the amount of automatically charged highway tolls.
The lead plaintiff, Averil Rothrock, says she was charged $100 for two $3 highway tolls.
The suit, filed in King County Court in Seattle, says that Fox does not alert drivers to the fees and offers them no way to pay the toll without also paying the "service fee."
Many toll roads have automated their toll collection systems so that drivers no longer have the option of paying cash, the suit notes. Instead, drivers proceed at highway speeds through the toll plaza and the owner of the car is later billed for the amount of the toll.
Other rental car companies, the suit says, give their customers the option of having the tolls billed to their credit cards or furnish the renter's information to the toll authority, which then bills the customer directly.
But Fox and Violation Management Services, the suit says, have "conspired to turn Fox customers' tolls into an illegal profit center for themselves."
Violation Management processes the tolls and bills them directly to the customer's credit card, along with the service fee "sometimes exceeding 1600% of the actual toll," the class action suit alleges.
"The 'service fee' is nothing other than an illegal scam to collect from customers amounts they do not owe," the suit charges.
In the suit, Rothrock, a Washington resident, says she rented a vehicle from Fox's Denver Airport location on February 18, 2011. During her travels in the Denver area, she drove on Highway E-470, an unmanned toll road that uses an automatic toll collection system. She ran up two $3 tolls.
Six weeks later, she received two letters informing her that she was being charged for each of the $3 tolls plus a $50 service charge for each toll.
The suit charges that Fox's actions violate the Washington Consumer Protection Act and seeks treble damages, attorneys' fees and an injunction.